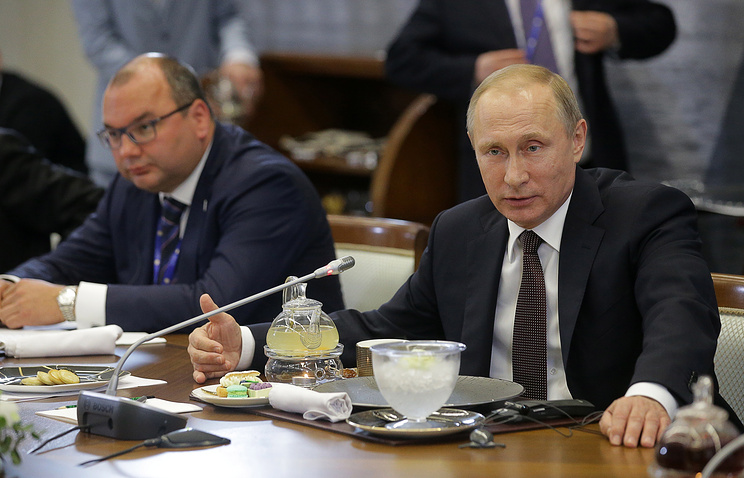 Russia plans to move along the way of diversification of the economy and attracting investment, Russian President Vladimir Putin said at a meeting with chief executives of the world's leading information agencies organized by TASS on the sidelines of the St. Petersburg International Economic Forum.
"We planned a small decline of the economy by the end of this year, but now we are observing growth. The growth in processing industries is 0.6%, in agriculture – 2.2%, and on the average – 0.5%," Putin said.
"We have certain successes, and we intend to keep moving along that path of diversification and attracting investment," he said.
Putin said conditions need to be created to attract investment (both domestic and foreign).
"It's one of the general directions of our work," he underscored. He noted that "the outflow of capital reduced several-fold." "It means that money remains in the country, so attractiveness increases," he said.
Putin added that there are purely formal indices too. "In absolute terms, our export reduced, including machinery, but in percentage terms, it has grown. That is the overall volume decreased but the structure of exports improved," he said. "That tendency has been observed here in the past months."