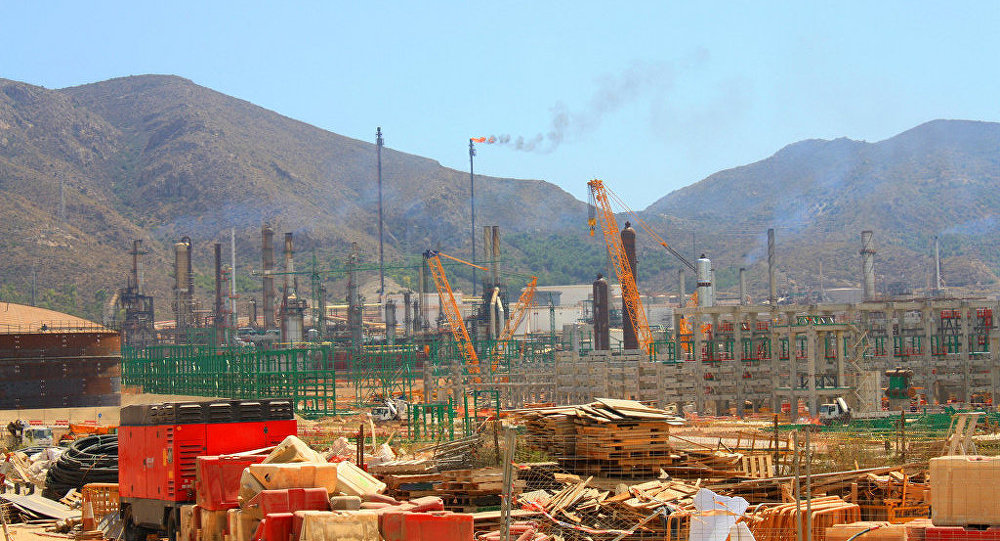 Venezuela's President Nicolas Maduro on Wednesday described the decision by several OPEC and non-OPEC oil producing countries to freeze production as a first step towards a new alliance.
On Tuesday, the energy ministers of Saudi Arabia, Qatar and Venezuela held talks with Russia in the Qatari capital of Doha, agreeing to freeze oil production at January levels throughout 2016 if other countries followed suit. Russian Energy Minister Alexander Novak stressed the decision's implementation dependence on other oil producers joining the agreement.
"This is the first step towards an alliance between OPEC oil countries and countries not part of the organization," Maduro said on Venezuelan television.
So far, the move was reportedly endorsed by Iran, Ecuador, Algeria, Nigeria and the non-OPEC member Oman, while Kuwait and the United Arab Emirates reportedly expressed interested in cross-oil producer cooperation.
The Doha agreement will allow oil prices to stabilize in the future, Maduro said, adding that the slump in oil prices has been aimed against countries such as Russia, Venezuela, and Iran, as well as the whole of OPEC.
Oil prices dipped briefly on Tuesday despite news from Doha, before largely recovering on Wednesday. Brent crude rallied over six percent, rising to over $34 dollars per barrel in late afternoon trading, while WTI crude increased five percent to around $30.5 dollars per barrel.
Brent crude prices plunged from $115 per barrel to $48.5 per barrel between June 2014 and January 2015, causing significant financial problems for many oil-exporting countries.