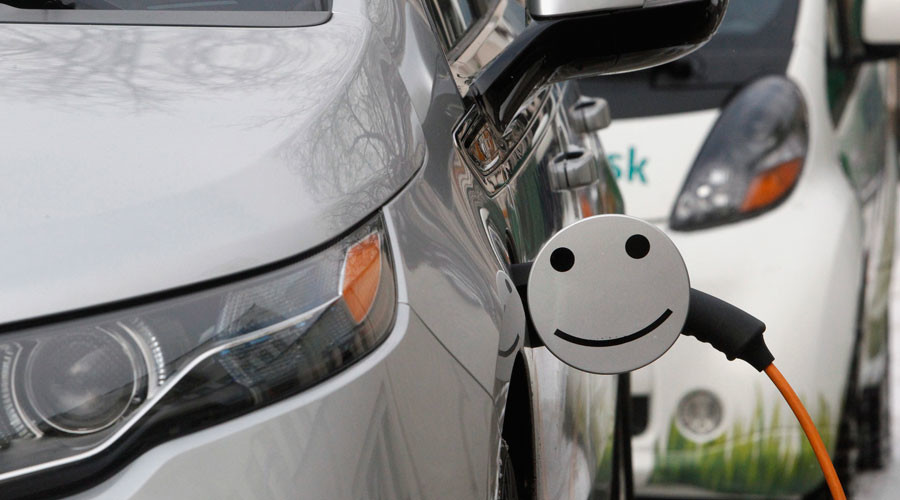 The Eurasian Economic Commission (EEC) has approved tax-free imports of vehicles equipped with electric engines. This will make buying an electric car in Russia about 15 percent cheaper.
EEC is the body responsible for implementing decisions taken by the members of the Eurasian Economic Union (EEU) that includes Russia, Armenia, Belarus, Kazakhstan, and Kyrgyzstan.
The duty on electric cars was cancelled in February 2014, but the exclusion was not extended when it expired earlier this year. The new amendment will come into effect in September and last till the end of August, 2017.
The exclusion does not apply to any other cars, including hybrid and plug-in hybrid vehicles. Under the new regulation, customs duties on electric trucks weighing less than five tons have been reduced to five percent from fifteen percent.
"Scaling down the duties aims to encourage the use of eco-friendly transport within the boundaries of the Eurasian Economic Union and provide a background for developing the e-vehicle market," said the EEC Trade Minister Veronika Nikishina. The minister stressed that more electric vehicles on the roads means it's necessary to make more charging stations available.
Developing the domestic e-vehicles market and creating the necessary infrastructure will directly affect the decision to further extend the measure, according to the commission. The grace period won't be prolonged in case local manufacturing of 'green' transport begins.
Earlier this month, the government introduced a wide-ranging program to encourage 'green' transportation in Russia. The initiative includes introducing reduced tariffs on toll roads, free parking in cities and canceling transport tax. E-car drivers will get the right to use bus lanes with energy providers to be able to build charging stations without bureaucratic hurdles. The program is intended to be implemented by 2025.