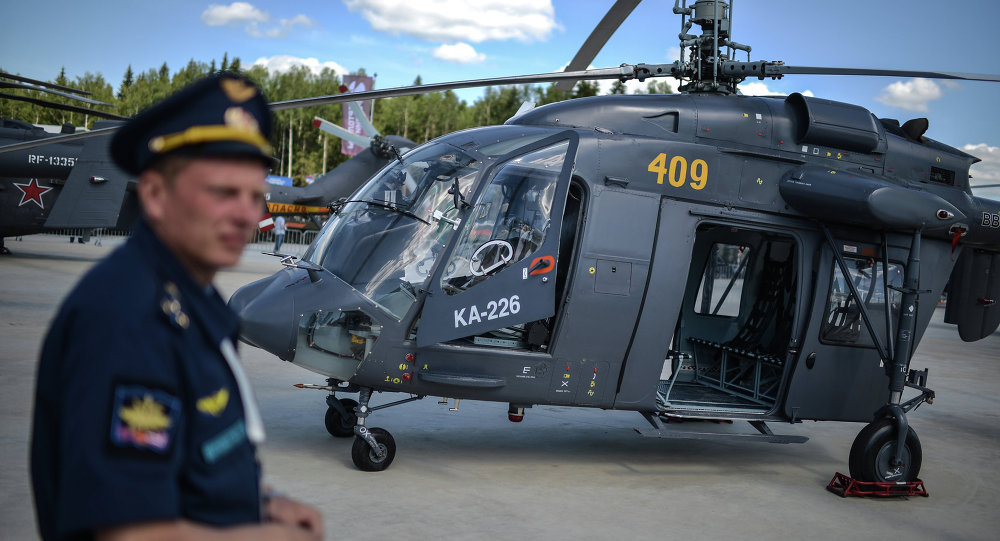 Russia and India have commenced a joint project to produce 200 Ka-226T light utility multirole helicopters, the Russian Helicopters company said Thursday.
"Currently, the sides have begun implementing [the agreement]. Large-scale international deals usually have a lengthy preparation period, with deal details kept confidential. All work is being carried out in accordance with the terms of the agreement. Technical consultations and talks between the Russian and Indian companies involved in the project are already being conducted," the company's press service told RIA Novosti.
The contract to produce the helicopters for India's Air Force was signed during Indian Prime Minister Narendra Modi's December 2015 visit to Moscow. The agreement also entails servicing, repair and technical assistance.
Russian Helicopters, which is part of the state-owned corporation Rostec, is currently evaluating the capacity of Indian facilities where production is set to take place, according to the company. Key parameters and technical details are being determined, the press service added, stressing that the contract would be implemented according to the Make in India program, which requires a significant share of local components be used.
Introduced in 2002, the Ka-226 series of helicopters are designed by the Kamov Design Bureau, part of the Russian Helicopters company. The Ka-226T model is fitted with updated navigation and automatic control equipment, as well as an interchangeable mission pod, which allows for flexible equipment configurations.