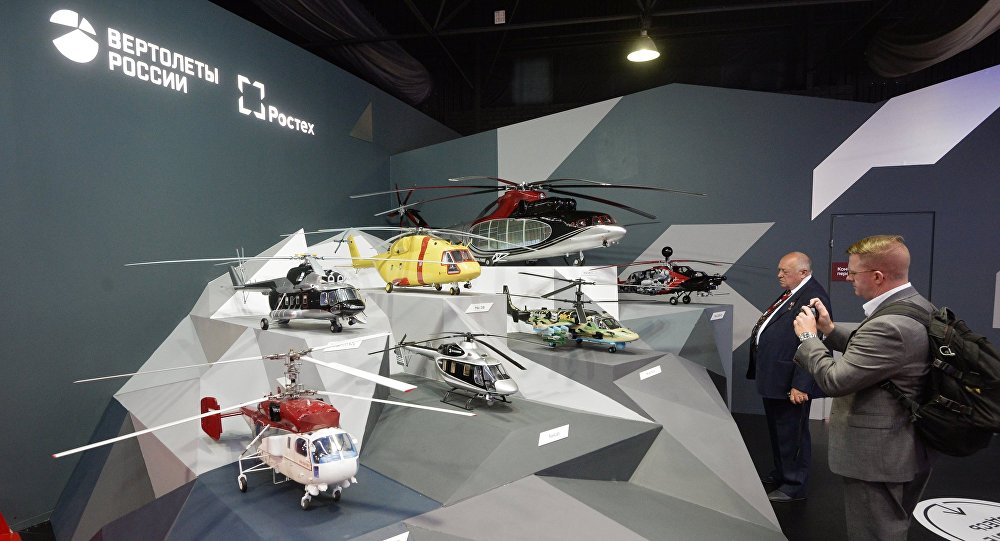 Russia's state technologies corporation Rostec and China's Avicopter expect to sign a general contract and an intergovernmental agreement on the joint development of a heavy-lift helicopter by mid-2016, the Rostec deputy CEO on international affairs said Wednesday.
"We can say that both sides have aspirations to reach the signing of the contractual obligations and the intergovernmental agreement by the middle of next year. These are normal terms for such an amount of work," Dmitriy Shugaev said.
According to Shugaev, the contract would not be signed by the end of 2015, as previously expected.
According to Head of Rostec Beijing office Alexey Grishin, the parties came to the conclusion that it would be efficient "to sign subcontracts for the development of the main systems and components of the helicopter simultaneously with the general contract."
Grishin explained that it would help the sides to more accurately estimate the volume and cost of the work, as well as the areas covered by each parties.
In May, Russian Helicopters, part of Rostec, and the Aviation Industry Corporation of China (AVIC) signed a framework cooperation agreement to introduce an advanced heavy-lift helicopter with maximum take-off weight of 38.2 tons.
Demand for the new helicopter in China is expected to surpass 200 helicopters during the period until 2040.
Russia's state technologies corporation Rostec plans to sign wide-ranging strategic cooperation agreements with two Chinese industrial firms, Deputy Chief Executive said.
Rostec's agreements with China North Industries Corporation (Norinco) and China Southern Power Grid Company (CSGC) will be concluded at the 20th annual Russia-China heads of state bilateral summit on Thursday.
"With this document, we close our series of agreements with major Chinese companies. Thus we cover the entire palette of our ties with Chinese partners. These are mainly power equipment, automotive components, optical devices and materials, medical equipment and high-precision machines," Shugaev said.
The two deals are planned to be signed in the presence of Russian Prime Minister Dmitry Medvedev and his Chinese counterpart Li Keqiang, who co-chair the 20th summit.
"This will allow Russian and Chinese companies to begin cooperating in promoting mutual trade, investment and technical cooperation in high technologies," Shugaev said.
Norinco and CSGC are two of China's 10 largest military-industrial complex corporations and rank 152nd and 169th, respectively, among 500 leading global companies.
With 46 subsidiaries, Norinco's sales volume totaled nearly $400 billion last year, followed by nearly $300 billion by CSGC.