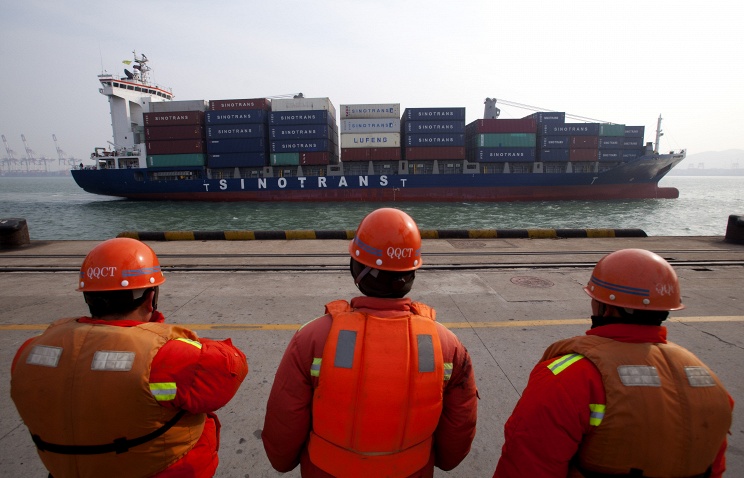 The slowdown of bilateral trade between China and Russia is temporary and in the next few years the two countries will be able to significantly increase trade turnover, which may reach $200 billion by 2020, Deputy Prime Minister Dmitry Rogozin said on Wednesday.
He was speaking at the meeting with China's Vice Premier Wang Yang.
"Despite the crisis in the global economy, trade and economic cooperation between our countries is developing. China remains the largest trading partner for Russia. Despite a slight decline in Russian-Chinese trade turnover this year, I'm sure that the crisis is only temporary, and eventually we will be able to complete the ambitious goal of increasing turnover by 2020 to $200 billion, which was set by our leaders. For this purpose we are ready to work hard on creation of new areas of bilateral cooperation," he said.
In 2014, trade turnover between Russia and China grew by 6.8% and amounted to $95.28 billion. According to China's General Administration of Customs, in January-September 2015, the trade turnover decreased by 29% to $50 billion.
"We support each other on major issues of sovereignty, territorial integrity and security. We are going to bring our relations to an even higher level in order to meet the vital interests of the two countries. This year there is no decline in the rate and, which is the most important — productivity of our bilateral relations," Rogozin said.
Rogozin was speaking at a meeting of the intergovernmental commission, which prepares meetings between heads of the governments of Russia and China.