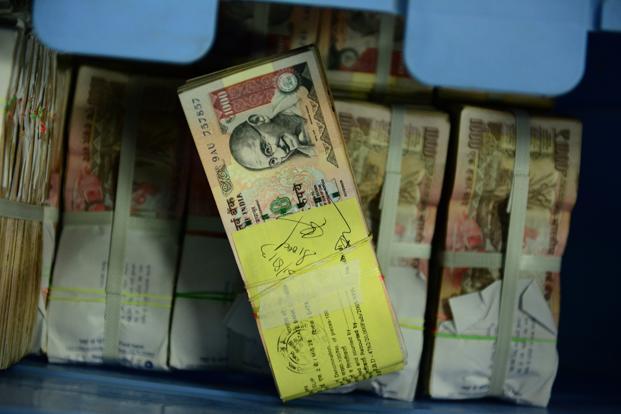 The rupee is expected to see further depreciation in the coming months and may breach the 70-level by December and touch 72.50 by the end of 2017, says a Deutsche Bank research report.
According to the global financial services major, post the US election, EMFX (Emerging Markets Foreign Exchange) has seen sell-off, which has also led to some weakening in rupee.
"We think the case for further rupee depreciation remains in place, despite a constructive balance of payment position," Deutsche Bank Research said in a note.
The global brokerage expects India's current account deficit to rise to only 1.1 per cent of GDP in FY2017-18, from a likely out-turn of 0.5 per cent in 2016-17.
The report further said a "more active" US Fed in 2017 would help in strengthening the dollar. Deutsche Bank expects CNY/USD depreciating to 7.4 by December 2017 and Euro hitting parity against the US currency next year.
"In this scenario, it seems to us that the rupee will also likely breach 70 next year and head towards 72.5 by end-December 2017, which will erase some of the appreciation of the real effective exchange rate (REER) and help maintain India's export competitiveness against other emerging market peers," it added.
The central bank will intervene from time to time to smoothen out volatility, but it won't prevent nominal depreciation of the rupee, especially when other EM currencies are depreciating in line with the broad USD strength.
"Allowing the rupee to depreciate in line with other emerging market currencies will not only help maintain export competitiveness but also lead to a further easing of monetary conditions, which may be seen as necessary to offset risks to growth," the report noted.