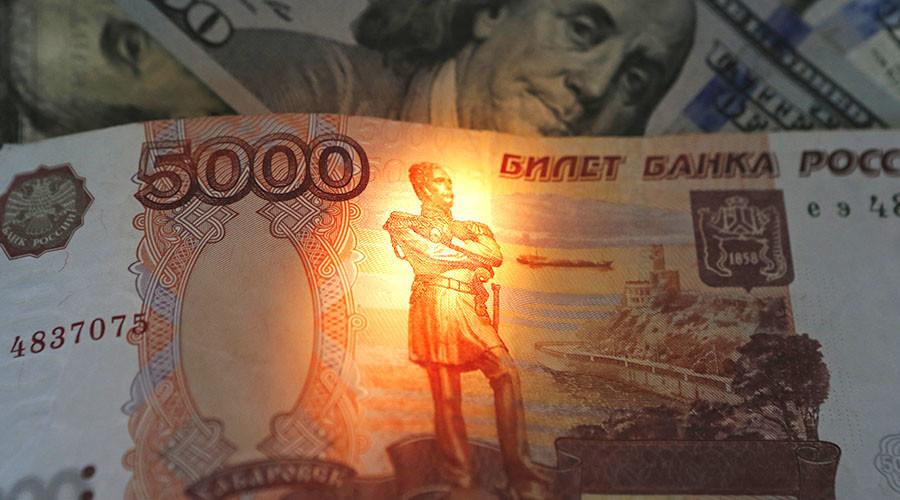 The Russian currency is extending its gains on Wednesday, buoyed by rising oil prices. The ruble has outpaced the Argentinian peso, Hungarian forint, Taiwanese dollars and other emerging market currencies since OPEC agreed to cut production last week.
The ruble was trading at $62.46 against the dollar and around 70 against the euro as of 4:30pm MSK. Brent crude was trading a dollar higher at $51.86 per barrel while US benchmark West Texas Intermediate reached $49.68.
The Russian currency is not growing at the same pace as oil. Since OPEC's September 28 decision to curb supply, crude prices have strengthened 13 percent, while the ruble has improved just over two percent.
A strong domestic currency is not beneficial to the Russian budget that needs more rubles from each exported barrel sold in dollars. Crude prices in rubles grew 1.2 percent to the highest level in more than a month. Russia is facing the biggest budget deficit since 2010, and if oil extends its gains, it could push the deficit to the target three percent.
"The ruble's move is defined by oil and in the short term, the currency could get even stronger at such oil levels," Sergey Narkevich, an analyst at Moscow-based Promsvyazbank told Bloomberg. He added that the currency may drop to 70 against the dollar if the US Federal Reserve hikes rates in December