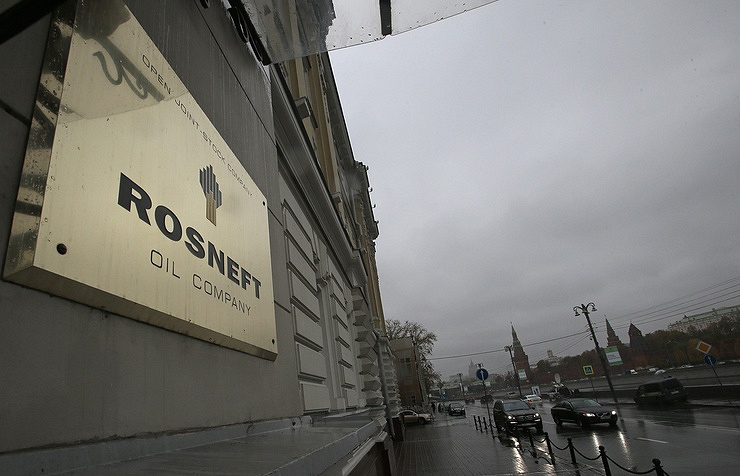 Corporative and technical procedures closing the deal on privatization of 19.5% stake in the Russian state-run oil giant Rosneft have been completed, the Rosneftegaz company said on Wednesday.
"Rosneftegaz informs that within the framework of an earlier announced privatization deal all corporative and technical procedures closing the transaction have been accomplished between the sides in the deal, including Rosneftegaz and consortium of the world's largest sovereign funds, Qatar Investment Authority (QIA) and leading trading and mining company Glencore plc, financial and legal advisers and financial and loan companies," the company said in a press release.
Over 50 documents and agreements had been readied and signed in line with the technical procedures required for the final settlement.
"These facts mirror unprecedented complexity of the deal. As the result of privatization of Rosneft's 19.5% stake, 710.8 billion rubles ($11.751 mln) were transferred to the budget of the Russian Federation, and taking into account the sale of Bashneft's controlling stake, overall over one trillion rubles ($16.533 mln) were transferred to the federal budget," Rosneftegaz said.
"High quality of equities of the Russian oil company and appearance of new professional investors among the shareholders have been highly evaluated by the market as the price of the company's shares has grown by 20% after the deal was announced, whereas the price of the state's controlling stake in Rosneft has increased by additional 350 mln rubles ($5.785 mln)," it said.
Earlier, the consortium of Glencore plc, the London-listed commodities trading and mining company, and Qatar Investment Authority (QIA) said the deal of buying out Rosneft's 19.5% stake had been closed.
Rosneftegaz and a consortium incorporating the Qatar Investment Authority and Glencore signed an agreement for the sale of 19.5% of Rosneft stake for 692 bln rubles ($11.3 bln). A total of 710.8 bln rubles, including 18 bln rubles worth of extra dividends of Rosneftgaz were transferred to the Russian budget.