Rio 2016 organizers on Tuesday launched a campaign to select members of the general public to carry the Olympic torch.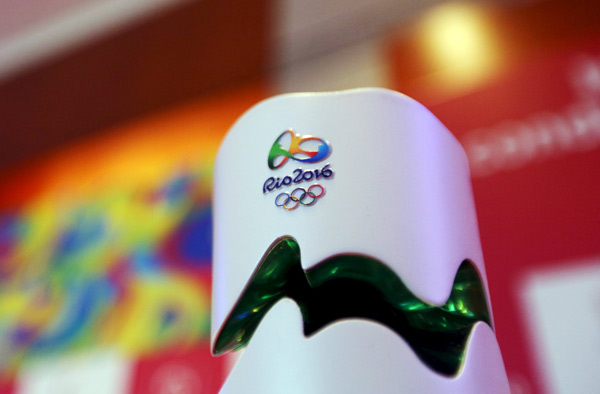 Some 12,000 people are expected to participate in the relay, which will begin its 20,000km journey in May.
According to Rio2016.com, organizers are seeking nominations for Brazilian residents who have inspired others by making a difference in their communities.
"We know that the best thing about Brazil is its people and so we want to hear the stories of real people who make a difference in every corner of the country," said Rio 2016 ceremonies director Leonardo Caetano.
"Taking part in the Olympic Torch Relay is not exclusively for celebrities and athletes. Everyone can take part, nominate someone or be a torch bearer, it just has to be shown that they have made a difference in the lives of others."
The flame will be lit in Olympia, Greece, on April 21 before beginning its 95-day Brazil journey in capital Brasilia on May 3.
The relay will pass through more than 300 Brazilian cities, arriving in Rio for the opening ceremony at the Maracana stadium on August 5.