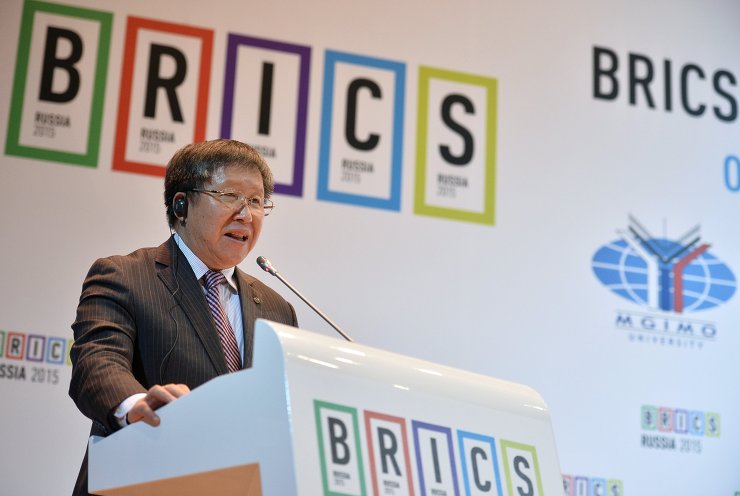 According to the report, which was presented in Moscow on 26 October 2015, increasing interaction between the BRICS universities in research and education shows a deep awareness of the shared demand for mutually beneficial cooperation. It also says that research and education cooperation should grow simultaneously with the strengthening of the BRICS countries' economic interaction.
Maxim Khomyakov, Vice-Rector for International Relations of the Urals Federal University and a co-author of the report, said there are several reasons for BRICS cooperation in research and education, but the most important of them is a shared interest for development in certain spheres.
"We see geopolitical and geo-economic trends changing and the centre of gravity shifting from the north to the south and from the west to the east. The most powerful evidence of this change is the creation of a group of like-minded reformers such as BRICS," said Viktoria Panova, member of the BRICS Think Tank Council and a co-author of the report.
Veniamin Kaganov, Deputy Minister of Education and Science of Russia, said at the presentation that the BRICS countries "maintain very close ties and are strengthening interaction between their young researchers in biotechnology, agriculture and many other spheres." Mr Kaganov also said that the BRICS Network University would develop into a key instrument for a deep and intensive interaction between the five countries.