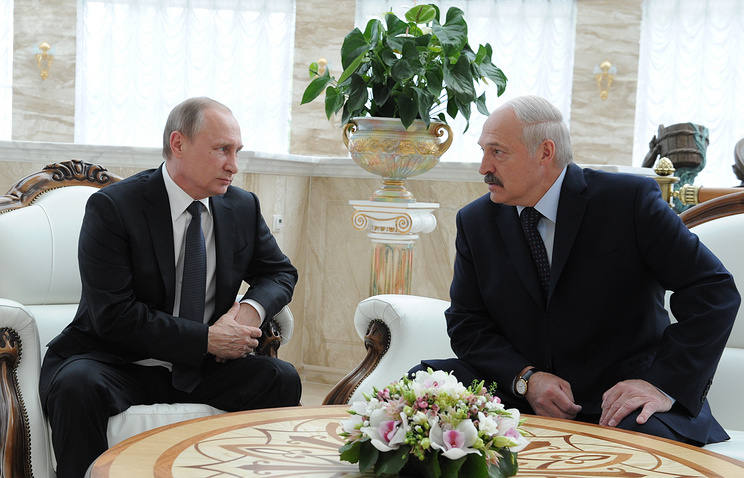 Russia's President Vladimir Putin finds the growth of physical volumes of Russia-Belarus trade turnover to be a good sign.
"Physical volumes [of trade turnover between Russia and Belarus] have grown. The total value has slightly decreased. But the physical volume is growing. That is a very good signal," – he said on Wednesday when opening talks with Belarus President Alexander Lukashenko.
The head of the Russian state said last year the decline in the bilateral trade was registered. But in 2016 the trade turnover began to recover. Putin suggested that he and his Belarusian counterpart should discuss how to strengthen this positive trend.
In his turn, Lukashenko said that he counts on continuation of the positive dynamics in trade between Russia and Belarus.
"I hope that in the course of our joint work we will manage to find reserves to maintain this positive dynamics in the bilateral trade," he said at the meeting with the Russian leader.
The Belarusian President said that in January-April the trade volume between the two countries reached $7.6 bln, which is 12% down year-on-year.
According to Lukashenko, Belarussian exports decreased by 6% in the period, while Russia's imports decreased by 15%.
"It is encouraging that thanks to our joint efforts to overcome the consequences of unsteady economic situation in the world, the decline in trade slowed down significantly," he said.
He said that while in January-April of 2015 the trade turnover declined by 30%, in January-April of 2016 it was only 12%.