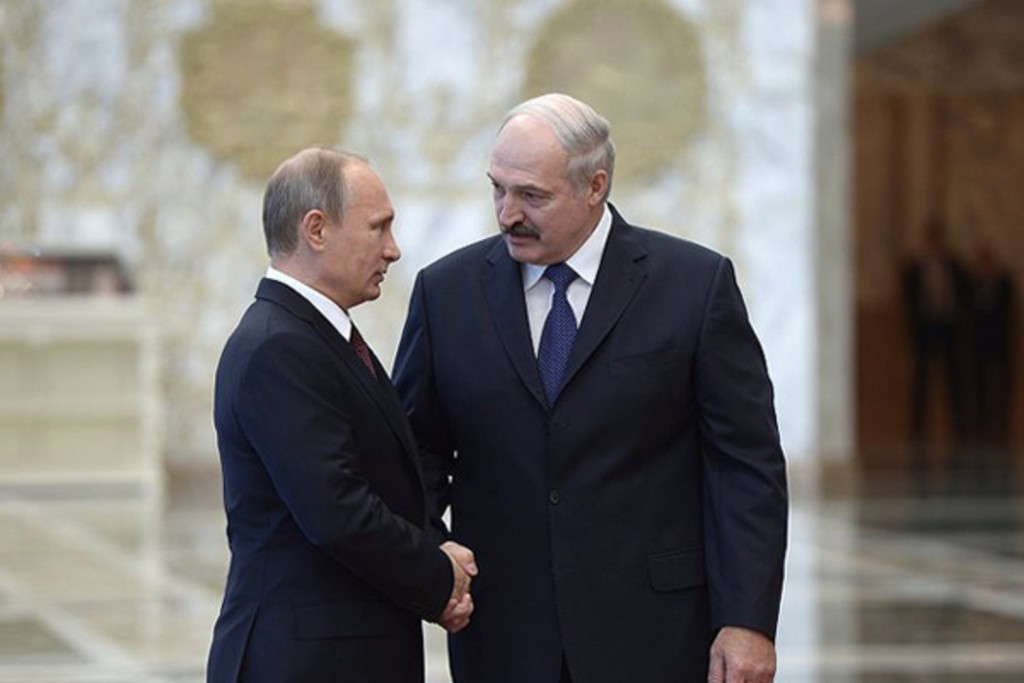 Russian President Vladimir Putin and his Belarusian counterpart Alexander Lukashenko will discuss issues of trade, investment and energy cooperation at the meeting in Minsk due today ahead of the session of the Supreme State Council of the Union State of Russia and Belarus, according to documents prepared for the upcoming talks.
"In 2015 bilateral trade decreased by 26.3% to $27.5 billion, first of all due to falling world prices for hydrocarbons (more than 57% of Russian export to Belarus), raw materials and food, as well as because of exchange rate fluctuations at currency markets. At the same time, the physical volume of trade has not fallen significantly – only by 4.2%," documents said.
One of the topics on the agenda will be cooperation in the sphere of nuclear energy. Since 2012 the project has been implemented on constructing a nuclear power plant (NPP) in Belarus worth $10 billion with capacity of 2,400MW.
The sides will also discuss cooperation in the oil and gas sphere. Until 2020 Russia's gas giant Gazprom plans to invest $2-2.5 billion into development of Belarusian gas transportation system and $1.1 billion into increasing capacities of underground gas storage facilities.