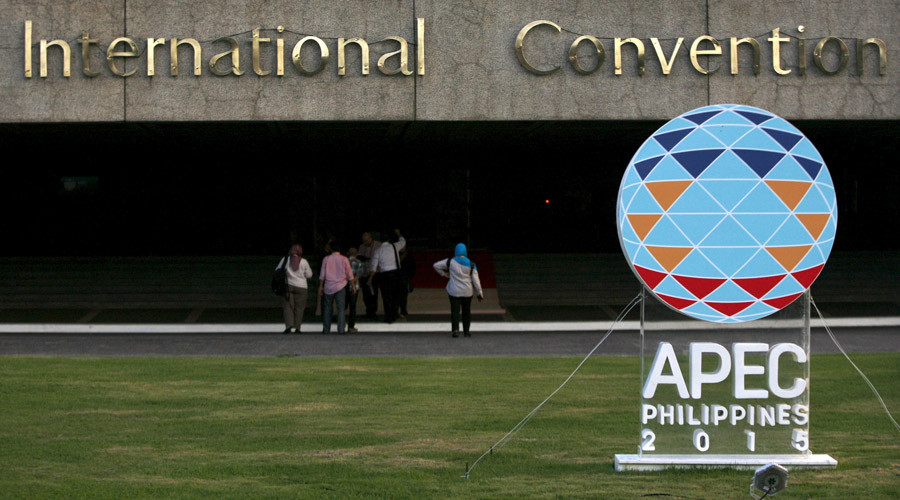 Deeper regional integration, carried out openly and based on mutual consensus, is the key to spurring Asia-Pacific economic growth, Vladimir Putin wrote in an article ahead of the Asia-Pacific Economic Cooperation (APEC) summit in the Philippines.
Trade can't remain the sole driving force behind economic growth in the Asia-Pacific, as the region now requires"additional agreements covering services, investment, non-tariff barriers, competition policy, and subsidies" that can only be reached through mutual consensus, the Russian president stressed in the article, which has been published in Rossiyskaya Gazeta and other news outlets.
According to Putin, "deeper regional economic integration" may provide a solution for current economic difficulties.
He singled out the Eurasian Economic Union (EAEU) – established on January 1, 2015 to bring the economies of Russia, Armenia, Belarus, Kazakhstan, and Kyrgyzstan closer – as a successful example of this kind of "responsible and transparent partnership".
EAEU's willingness to cooperate with other countries in the region and its agreement to participate in China's Silk Road Economic Belt initiative will "give a big boost to effective integration of the Asia-Pacific economies," Putin said. "The creation of new free trade zones will help to create good conditions for liberalizing trade and investment flows in the region," he wrote.