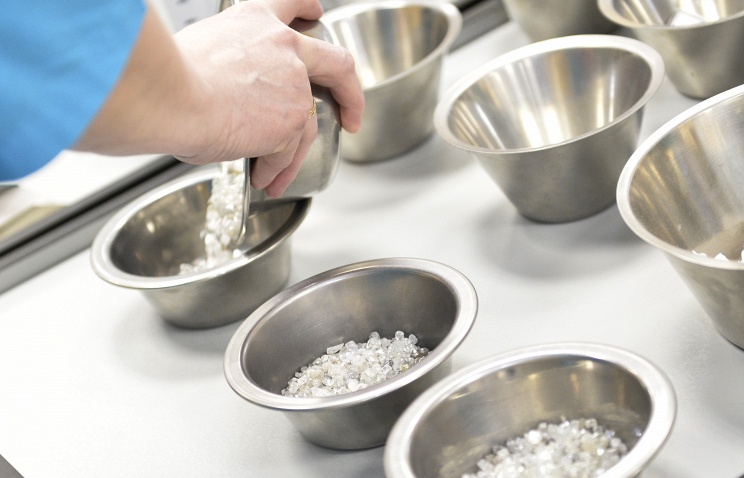 Russian President Vladimir Putin signed a decree on making changes in the list of strategic enterprises and joint-stock companies, according to which the share of the state in Alrosa could amount to 33.001%.
The Russian Federation currently owns 44% in Alrosa, the Republic of Sakha (Yakutia) – 25%, Yakutian districts – 8%. Around 23% of the company's shares are in the free float.
Earlier TASS reported that Russia's Finance Ministry objected the proposal of the Economic Development Ministry to privatize 18.9% of the shares of Alrosa. The Finance Ministry said that 10.9% of the shares should be privatized.
In late 2013, Alrosa held an IPO, when the shares of the company were bought by the world's leading funds. During the IPO Alrosa sold a 16% stake for $1.3 bln, which was the largest placement in the history of the Moscow Stock Exchange and the largest in Russia since 2006. 23% of the company's shares are in free float.
Alrosa is engaged in the exploration, extraction, production and sale of diamonds. It produces diamonds in the Republic of Sakha (Yakutia) and the Arkhangelsk region.
In 2015, Alrosa produced 38.3 million carats of diamonds, sales totaled 30 million carats. Revenues from the sale of diamonds in the past year are estimated at approximately $3.4 billion.