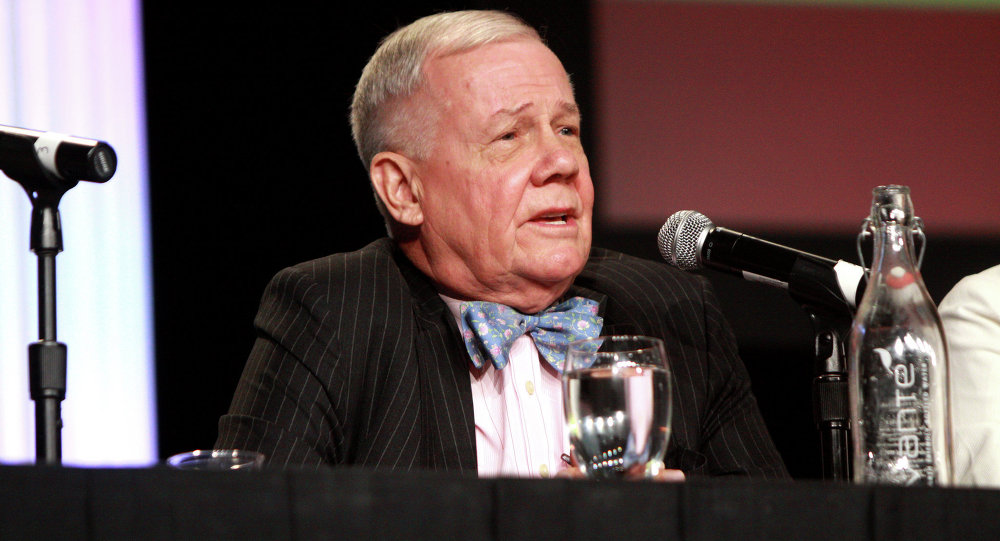 In August, expectations for the US Federal Reserve raising interest rates and a decline in China's growth resulted in turbulence in global financial markets. The Shanghai Composite Index tumbled by 40 percent. However, that did not prevent Rogers from buying Chinese stocks.
China has a great scope for growth, especially in logistics, tourism and the agricultural industry, the investor said.
"The population of China is large. China's economy has a tremendous potential to grow. I don't know exactly when it will recover – maybe next year or later – but this surely will happen," Rogers pointed out.
He explained that his outlook is based on long-term perspectives which are often ignored by others. Now, it is high time to buy Chinese shares, not to sell, he believes.
Rogers also added that he is planning to visit China and Russia to assess the investment climate for his upcoming projects.
Rogers, 72, is one of the world's best-known investors alongside with Warren Buffet and George Soros. In the 1970s he founded the Quantum Fund with Soros. Currently based in Singapore, he is the chairman of Rogers Holdings and Beeland Interests, Inc.