NEW DELHI, APRIL 20: Drawing from the experience of the aviation and highways sectors, the Shipping Ministry is looking at "modernising" state-run sea ports with private sector support as a first step, circumventing opposition to its plan for port "corporatisation".
The proposal is still at the boardroom level as the Ministry is yet to decide how it wants to go about it, or which ports it wants to initiate the process with, official sources said.
"We are considering a proposal to modernise sea ports and not corporatise them," Nitin Gadkari, Minister for Road Transport, Highways and Shipping, told BusinessLine.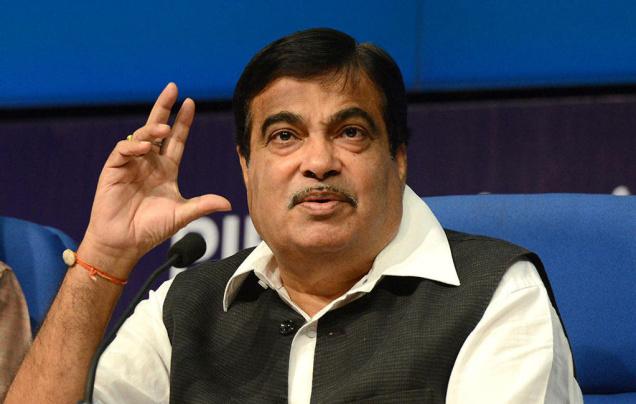 The public debate on the issue of port 'corporatisation' started when Finance Minister Arun Jaitley had proposed in Budget 2016 that ports would be encouraged to corporatise, and become companies under the Companies Act in order to attract investments for infrastructure development.
However, following criticism from port labour unions, Jaitley tweaked the proposal in Budget 2017 and announced that the government had "started a series of measures to modernise ports and increase their efficiency".
Aiming for efficiency
Gadkari said the objective is to ensure that state-run sea ports become more competitive and efficient.
Experts who track the infrastructure sector said handling employees will be critical in plans for modernisation with public-private-partnership.
The Shipping Ministry is understood to be working out the modalities, with the government involved in developing infrastructure, while operations and maintenance will be handed over to a private player.
Sea ports will be selected for modernisation once the proposal is finalised later in the year.
At the recent Maritime India Summit, Shipping Secretary Rajive Kumar had said that the Centre will table a new Bill to facilitate a model agreement by way of public-private partnership in the port sector.
Model agreement
"In the next two months, hopefully by June 30, we will have a new model agreement. The Ministry of Shipping is coming up with a Bill that can handle long-term concessional arrangements between port and terminal operators," he added.
The move will also help raise much-needed funds for the development of the sector.
Prime Minister Narendra Modi is targeting ₹1 lakh crore in investments to more than double India's port handling capacity to 3,000 million tonnes by 2025.