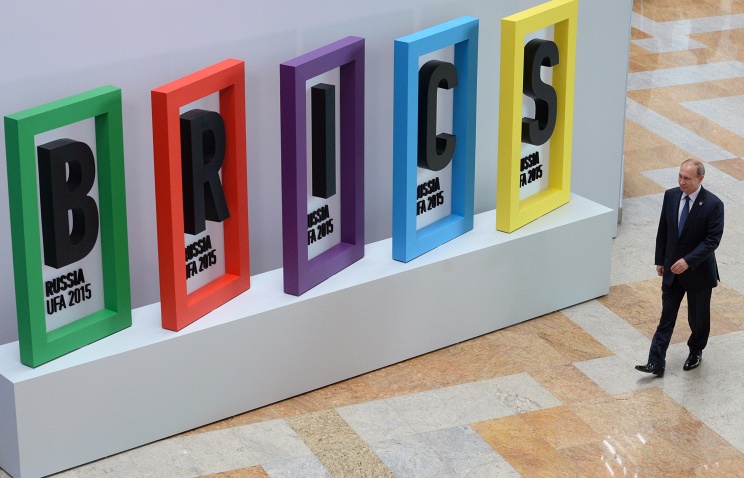 The expansion of the BRICS grouping will be possible only after the association fine-tunes its numerous mechanisms and formats, Russian Prime Minister Dmitry Medvedev said.
BRICS is an association of five major emerging national economies: Brazil, Russia, India, China and South Africa, representing almost three billion people and about 20 percent of the global GDP.
"It's too early to speak about expanding BRICS. The association needs to fine-tune its mechanisms and formats, which are numerous, including the New Development Bank and the Contingent Reserve Arrangement, to name a few," Medvedev said in an interview with the Egyptian daily Al-Ahram ahead of his visit to Egypt on August 6.
"This does not mean, however, that BRICS will not accept new members in the future," he stressed.