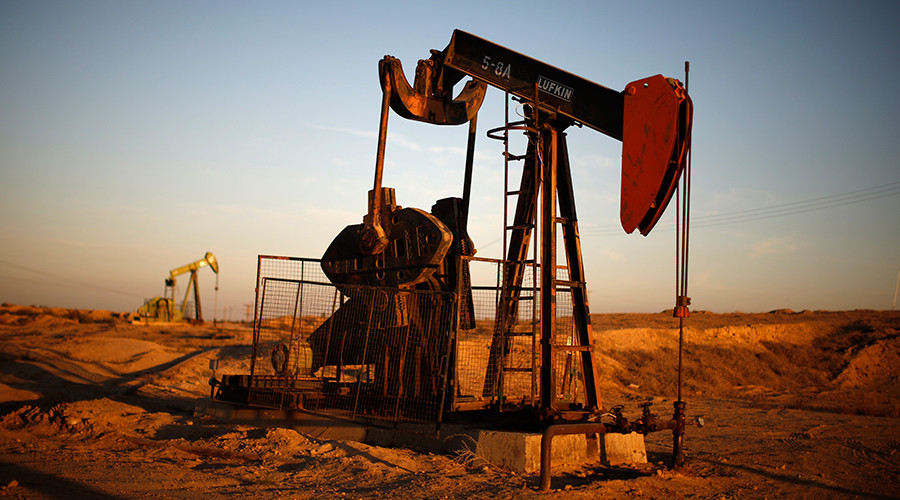 Crude oil prices surged on Monday, as the Organization of the Petroleum Exporting Countries (OPEC) is reportedly closer to reaching a deal to stabilize prices next week. A weaker dollar also propped up energy prices.
Brent crude surged over a dollar, or 2.35 percent, and was trading at almost $48 per barrel. US benchmark WTI was on its way to $47, getting a dollar price boost.
The US dollar slid from last week's 13-year high, bolstering not only crude but also metals like gold, platinum, silver and copper.
"Oil is already more than one percent higher on the day, helped by Vladimir Putin's belief that an output deal will be reached later this month," OANDA markets strategist Craig Erlam told Reuters.
"While loose terms may be agreed, I remain skeptical that a full detailed agreement can be both achieved and carried out by OPEC given the clear differences that are so evident between certain key members," he added.
OPEC members last week agreed to give Iran an exemption, allowing it to cap production rather than cut, as Tehran's oil sector was hit by sanctions. Libya and Nigeria, whose exports have been significantly affected by warfare, have also asked for an exemption.
Prices were also supported by Russian President Vladimir Putin, who repeated the Kremlin's position that Russia will join a freeze or cut only if OPEC members manage to sign the handshake deal announced in September in Algeria.
Last month, Russia recorded its highest oil production in 25 years, pumping 11.2 million barrels per day.