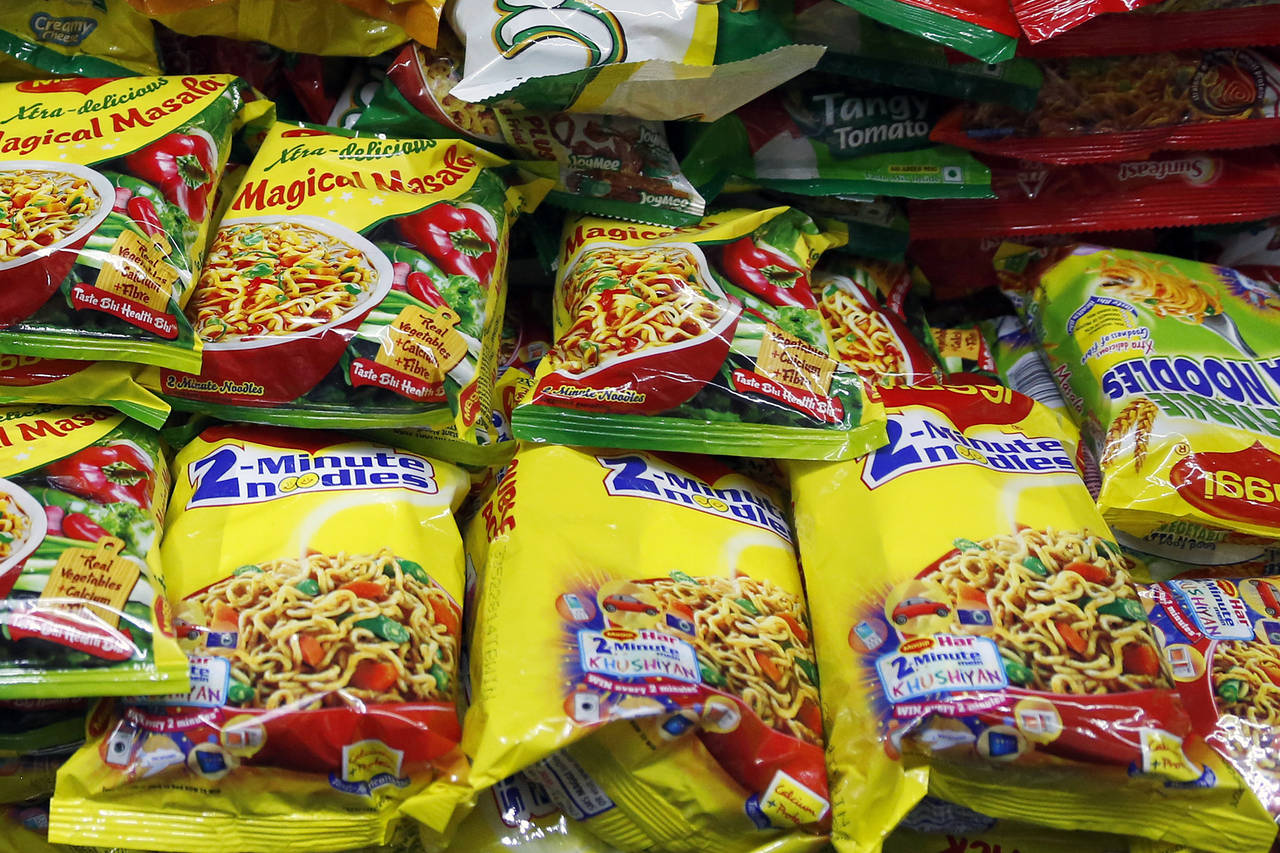 NEW DELHI— Nestlé SA will use advertising and social media, as well as the courts, to try to repair the damage done to its reputation by a recent food scare in India, said the newly-appointed head of the company's Indian arm.
While Nestlé has been in India for more than 100 years, it has never faced a challenge as big as Indian food regulators' decision last month to block the sale of its popular instant noodles, alleging they contained illegally high levels of lead, said Suresh Narayanan, who flew into India on Friday to become Nestlé India's next managing director.
Mr. Narayanan said his immediate goal is to rebuild the company's brand "brick-by-brick, consumer-by-consumer and employee-by-employee."
Nestlé's Noodle Mess Has Entangled One of India's Hottest Industries
Nestlé Works to Navigate India's Regulatory Tangle
Before the Maggi Noodles Scare: Look at What the U.S. FDA Found in Indian Snacks
"We can overcome," Mr. Narayanan said over a cup of Nescafé coffee, just a few hours after he landed in India. "We want to say this to the millions of consumers."
The 55-year-old company veteran—who until last week headed Nestlé's operations in the Philippines—replaces Etienne Benet.
The world's biggest food company is fighting Indian regulators in court after food-safety inspectors said they found high traces of lead in its Maggi 2-Minute Noodles and blocked the sale of the product last month.
The instant noodles are Nestlé's best-selling product and used to account for one in every five dollars the company made in India.
Even though Nestlé disputes the regulators' findings, it has spent the past month pulling millions of packets of instant noodles from store shelves and destroying them, costing the company $50 million in lost sales.
Mr. Narayanan said his job is to regain consumer trust and revive confidence of Nestlé employees, who have been disheartened by the hit to the brand's reputation. At the same time, he said he wants to reinvigorate Nestlé's business in India, which was struggling even before the noodle recall. Last year, the company's Indian arm recorded its lowest growth in more than a decade.
Mr. Narayanan's approach may be bit more aggressive than his predecessor's, as he wants Nestlé to directly communicate more with consumers.
The company was initially mostly silent as the food scare unfolded. There were weeks of regulator reports about possible contamination of the noodles before Chief Executive Paul Bulcke flew into New Delhi for a news conference. Some analysts at the time said it was too little too late.
A court ruling on Nestlé's challenge to the noodle ban and a decision on whether Nestlé can start selling its noodles again could happen as soon as this week.
Suresh Narayanan, Nestlé India's new managing director. ENLARGE
Suresh Narayanan, Nestlé India's new managing director. PHOTO: NESTLE SA
Mr. Narayanan said the company plans to drive home the message that its products are safe by using commercials as well as social media. He also plans to reach out to other company stakeholders, including workers at now shuttered noodle factories and suppliers and distributors who were left jobless without Maggi noodles.
Mr. Narayanan, who is from India, said his Indian roots could work to his advantage, as he will be able hit the ground running as he won't need time to get used to local conditions. Analysts say sometimes an Indian-born leader can communicate better with government regulators, who can be deeply suspicious of foreign companies.
"I have some creditability" in India, said Mr. Narayanan. "I know I belong."