New Delhi: Flagging off a train and laying the foundation stone for a rail link are routine for a railways minister. But when Indian railways minister Suresh Prabhu did this on Sunday in the company of his Bangladeshi counterpart Mohammed Mazibul Hoque, it meant killing two birds with one stone.
Not only does the New Delhi-Agartala train service establish a direct link between New Delhi and the north-east it made Bangladesh—which provides the land bridge connecting the two parts of India—a direct stakeholder in India's Look East strategy.
The lack of connectivity between the north-east and mainland India has been one of the reasons for the region lagging behind. It is now of greater public policy focus with the National Democratic Alliance.
There are other implications as well. For starters, it also melds well with India's plans to open links between the states in the northeast and South East Asia. India is already looking at plans to complete a road link from its northeast through Myanmar to Thailand.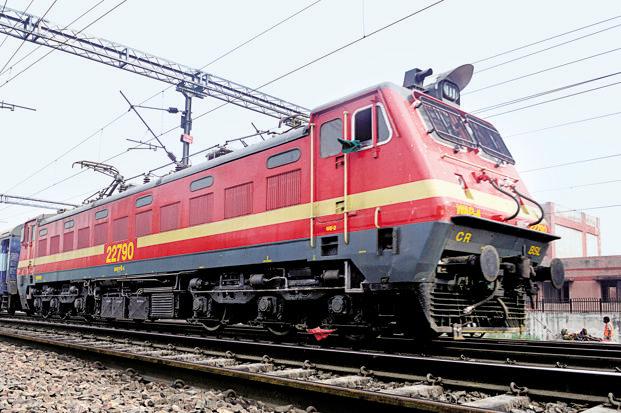 Development to counter insurgency
Ties between India and Bangladesh have seen a remarkable upswing in recent years especially since 2008 when the Awami League's Sheikh Hasina took over as prime minister.
Relations got another leg up after the Indian parliament ratified a long pending land boundary pact with Bangladesh last May. This opened the doors for improved cooperation between the two countries including the development of India's northeast.
Linking development of India's north-east with that of Bangladesh has been something that has been on the Indian agenda for years. This is primarily because many of the insurgent groups active in the northeast have been using Bangladesh as a base.
One of the first acts of the India friendly Sheikh Hasina government, soon after it was elected to office for the first time in 2008, was to hand over key leaders of the banned United Liberated Front of Assam (ULFA) militant group, together with other militants wanted in India for terrorist crimes. The ULFA was known to have bases in Bangladesh as are some other half a dozen anti-India groups operating in India's northeast.
Since prime minister Narendra Modi took office in May 2014, his government has made development of India's northeastern region a priority. In the 2016-17 budget, an allocation of more than Rs.33,000crore has been made for the development of the northeast and gave a personal touch to it by undertaking several visits to the region.
"Development of the northeastern states mean ensuring jobs for the youth which prevents them from taking up arms and joining militant groups," said a government official who did not wish to be named. "The situation in the region is improving with India opening trade points with Bangladesh and Myanmar as well as various connectivity projects linking the northeast to Delhi, within the region itself as well as neighbouring countries," said the official.
"More trade, greater the prosperity and lesser the chance of youth getting involved in militant activities. And trade with Bangladesh is a key part of this strategy," the official said.
On Sunday, Prabhu said the railways will invest more than Rs.7,000crore in the current fiscal year to develop its network in the seven north-eastern states.
A win-win situation
The Agartala-Akhaura rail link will be a key railway connection between the two countries. Akhaura in south eastern Bangladesh is an important railway junction which connects Chittagong port, resource-rich Sylhet and Dhaka.
According to a second Indian official, "The Agartala Akhaura [Bangladesh] link will give full rail connectivity from east to west of Bangladesh and will greatly facilitate India-Bangladesh trade and people to people ties.
"It is also expected to facilitate transit from Chittagong and Mongla ports to Tripura and India's northeast" the official said. In other words, Indian ships could dock in Chittagong port and use the rail link to access India's north-east.
"This is a win-win sitaution for both countries. It will help increased trade between India and the seven states of the northeast that will bring with it prosperity for the region. Bangladesh is also looking at development, jobs for its people. Their goals as similar to ours and that is why this will benefit both sides," the second official said.
India already has bus links connecting Dhaka and Kolkata and Agartala and Dhaka. There is also a train link between Dhaka and Kolkata. When the Agartala-Akhaura link becomes operational, it could potentially provide connectivity all the way to New Delhi.