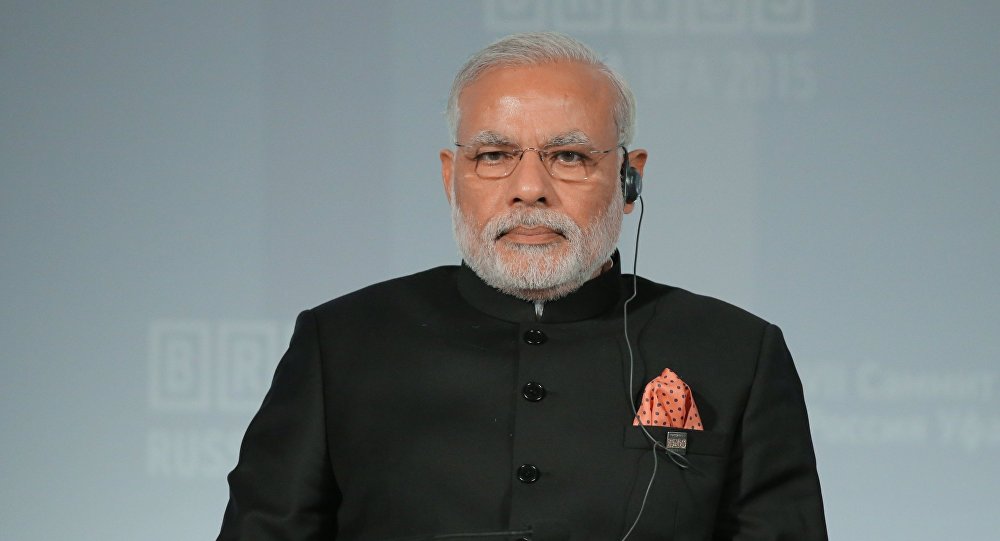 New Delhi: Two years into his tenure, the popularity of Prime Minister Narendra Modi, a new survey reveals, is unblemished.
According to a survey conducted by the Pew Research Center, the results of which were released on Monday evening:
—81% of the respondents view Modi favourably.
—Eight out of 10 are satisfied with the state of the economy, implicitly endorsing the government's policy actions.
—Two out of three Indians are satisfied with the direction of the country.
This is impressive considering that in 2013, when the Congress-led United Progressive Alliance was in power, only three in 10 people were satisfied with the direction of the economy and 57% believed the economy was going anywhere.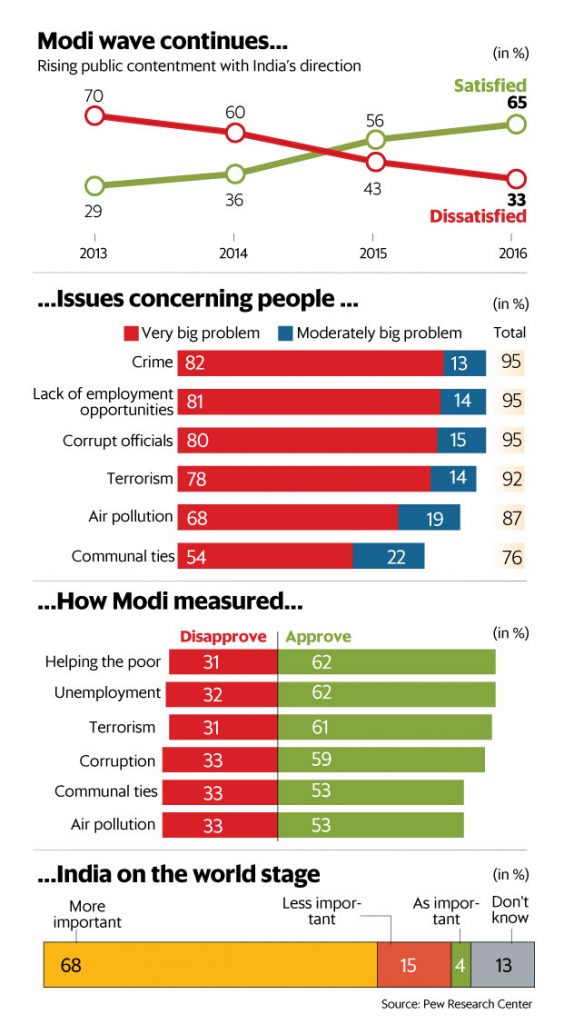 The survey was conducted in May this year and covered 2,464 respondents. It does, however, cover Modi's worst reverse since he assumed office: Bharatiya Janata Party's electoral annihilation in Bihar.
While PM Modi's popularity is unblemished, the government should worry about rising anxieties among the public on hot button issues: crime, jobs and corruption.
"It is notable, however, that strong concern about crime and joblessness is simply returning to the level of public anxiety in 2014 and concern about corrupt officials is returning to 2013 levels," the report said.
It should worry his opponents that Modi is uniformly popular in rural and urban India and across gender and age groups.
But equally, the survey shows his principal rivals, Sonia Gandhi and Rahul Gandhi, though considerably weakened, are slowly regaining popularity; while the favourable views on Sonia Gandhi are 65% (it was 49% in 2013) for Rahul Gandhi it was 63% (50%).
Clearly, the battle in 2019 general election is likely to be a rerun of the face off between the Gandhis and Modi. The winner will obviously be the one who can monetize personal popularity into votes.