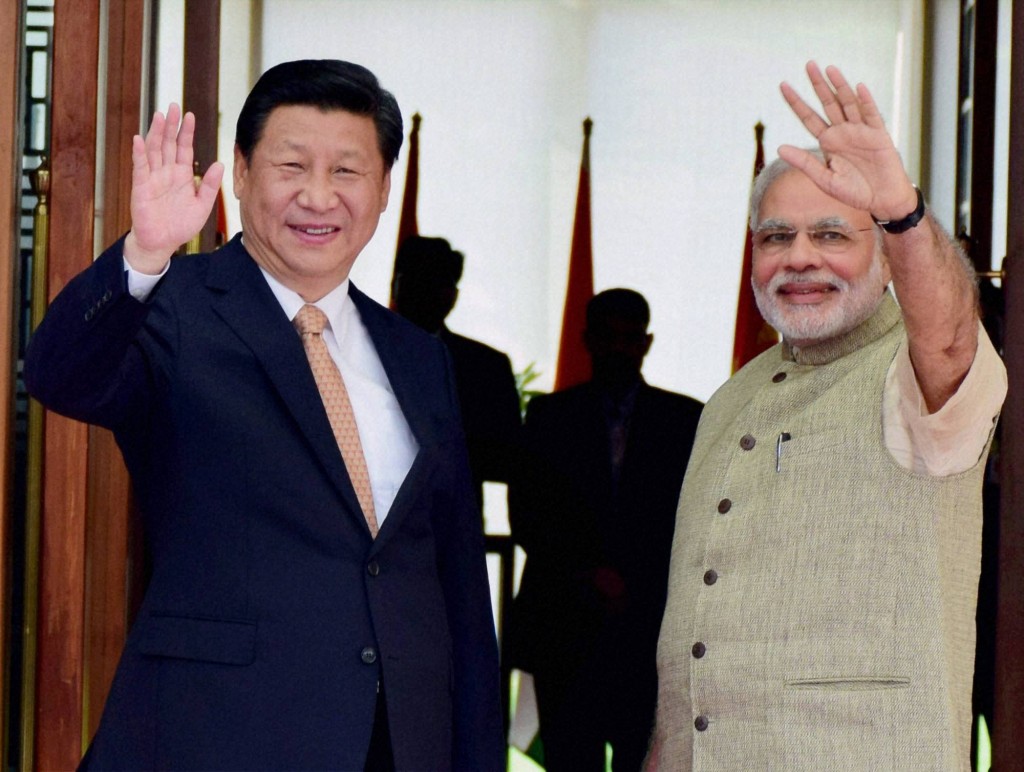 New Delhi: Prime Minister Narendra Modi on Tuesday underlined the importance of increasing strategic trust between India and China and maintaining peace and tranquillity along their undemarcated borders.
Modi conveyed this message to Chinese General Fan Changlong, vice-chairman of the powerful Central Military Commission (CMC) when he called on the prime minister in New Delhi. Fan is second only to Chinese President Xi Jinping, who is the chairman of the CMC.
Fan's India trip follows Modi's visit to China in May during which the two countries decided to increase the number of meeting points for soldiers guarding their undemarcated frontier.
It comes after the fifth round of joint military exercises in October in the Chinese city of Kunming which included simulating counter-terror operations. It also follows a rare visit to India by the Chinese vice president Li Yuanchao earlier this month.
"Prime Minister Modi said that it is important to enhance strategic trust and maintain peace and tranquillity in the border areas, in order to promote overall bilateral ties," a statement from the prime minister's office said.
"Prime Minister Modi welcomed the steps taken to strengthen military cooperation between India and China. He welcomed the participation of (Chinese) People's Liberation Army Navy in the International Fleet Review to be held in India in 2016," the statement said.
Fan briefed Modi on growing military-to-military relations between India and China, the statement added.
During a meeting with Indian army chief Dalbir Singh Suhag earlier in the week, "Fan stressed that at present, the China-India border situation is generally stable and the two militaries should take concrete actions to implement the consensus reached by the two leaders on border issues," said a post on the Chinese CMC website.
"Both sides should properly control the differences, strengthen border cooperation at all levels and improve the communication mechanism to jointly safeguard peace and stability in border areas," it said..
The undemarcated border has resulted in what India describes as Chinese incursions into Indian territory. Incursions at Demchok and Chumar in Ladakh last year cast a shadow on President Xi Jinping's visit to India in September 2014. In 2013, an incursion in April-May in the Depsang area of Ladakh threatened to derail a visit to India by then Chinese Premier Li Keqiang.
China claims 90,000 sq. km of Indian territory in Arunachal Pradesh and occupies a region of about 38,000 sq. km in Jammu and Kashmir that is known as Aksai Chin. Also, under a China-Pakistan boundary agreement signed in March 1963, Pakistan illegally ceded 5,180 sq. km of Indian territory in Pakistan-occupied Kashmir to China, an area north of the Siachen glacier.
However, the unsettled border has not triggered a war since 1962 thanks to pacts signed in 1993, 1996 and 2005. In 2013, the countries signed a border defence mechanism agreement to ensure that potentially volatile situations are defused quickly.
There are other areas of tension between the two nations — India, for instance, views China with suspicion due to its close military, political and economic ties with Pakistan.
Earlier this year, India lodged a protest with China over its plans to invest $46 billion in a proposed Pakistani economic corridor that passes through Kashmir. And in July, China blocked India's move to drum up support at the UN for action against Pakistan for the release of suspected 2008 Mumbai attacks mastermind Zaki-ur-Rehman Lakhvi from a Pakistani prison. Modi spoke to top Chinese leaders but Beijing defended its move at the UN saying it was based on the spirit of "objectiveness and fairness," a PTI report said in July.