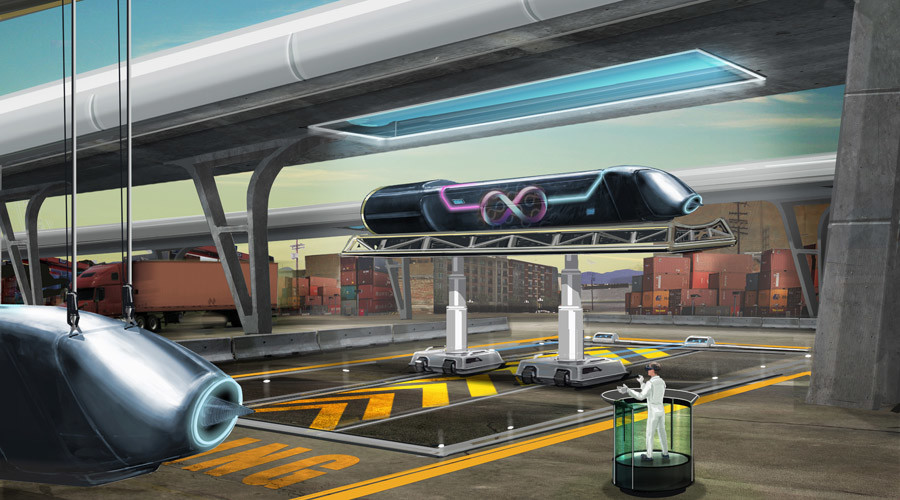 Russian company Summa Group signed an agreement on Tuesday with Los Angeles-based Hyperloop One to explore building a futuristic, high-speed transport system in Moscow.
"Hyperloop can improve life dramatically for the 16 million people in the greater Moscow area, cutting their commute to a fraction of what it is today," Shervin Pishevar, co-founder of Hyperloop One, was cited as saying by Reuters.
A Hyperloop system involves using magnets to levitate pods inside an airless tube, creating conditions in which the floating pods could transport people and cargo at speeds of up to 750 mph (1,200 kph).
The sides also plan to build a new Silk Road to transport cargo at ultra-high speeds between China and the Mediterranean Sea.
"Our longer term vision is to work with Russia to implement a transformative new Silk Road: a cargo Hyperloop that whisks freight containers from China to Europe in a day," Pishevar said.
According to Hyperloop One CEO Rob Lloyd, it's unclear how much it will cost to build a Hyperloop in Moscow, and the system would not necessarily travel at its top speed in a metropolitan area like the Russian capital. Last month Lloyd said the company will build a system capable of transporting cargo by 2019 and passengers by 2021.