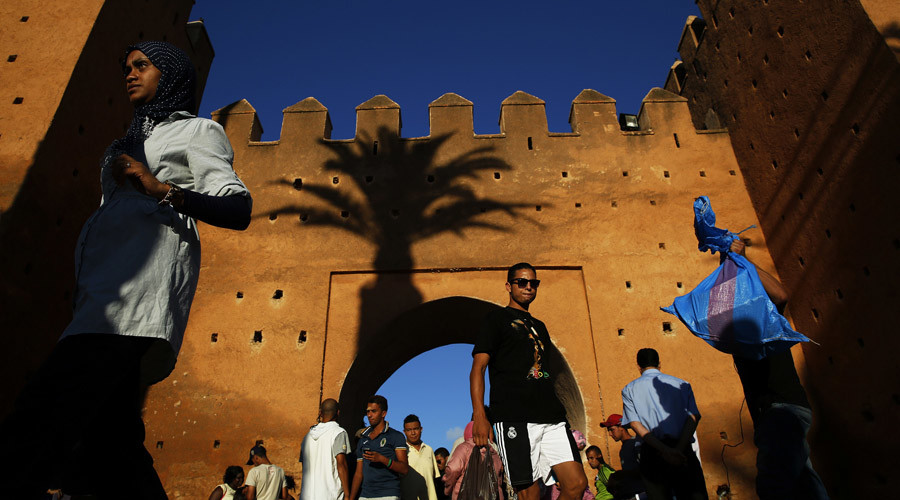 The Ministry of Tourism of Morocco is planning to attract more travelers from Russia, China and West Africa after a significant decline in tourism from Europe. The opening up of new air routes is underway, according to the minister Lahcen Haddad.
"We want to increase the number of arrivals from Russia from 40,000 to 200,000 per year over three years," said Haddad, pointing out that Russia offered Morocco big opportunities.
Tourism from Europe has declined significantly in recent years due to the turmoil in traditional holiday destinations in the Middle East. Instability in Egypt, Libya and Tunisia since the Arab Spring as well as recent terrorist attacks in Turkey are keeping European travelers away.
"We know that Morocco remains a very safe and secure country, but we need to do more to get that message across," said the minister, adding that tourists do not probably distinguish Morocco from Tunisia or Egypt.
Morocco hopes to increase arrivals to expand the tourism sector which accounts for as much as 10 percent of the country's $105 billion economy and employs 400,000 people.
Tourism revenue dropped 1.3 percent last year to $6.1 billion, with the number of visitors falling one percent from 2014.
The number of tourists from France decreased seven percent with the number of holiday makers from Italy, Spain and Belgium also down. However visits from UK an US increased, according to the ministry.
Morocco is talking with airlines including Russia's Aeroflot and Royal Air Maroc to set up new routes from Marrakesh and Agadir to Moscow and St. Petersburg, the minister said. Plans for direct flights from China to Morocco announced two years ago haven't yet been initiated.
Last week, Morocco and Russia signed 12 new tourism agreements during the visit of Morocco's King Mohammed VI to Moscow. Morocco hopes to attract 85,000 Russian visitors this year.