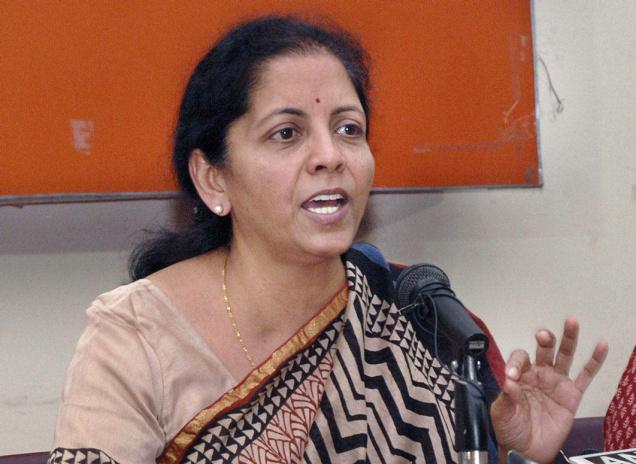 Obtaining greater access to the market for services in the European Union (EU) is key for the progress of the Broadbased Trade and Investment Agreement (BTIA) between the EU and India, Commerce Minister Nirmala Sitharman told The Hindu in an exclusive telephone interview in Brussels.
The two governments are hoping to make progress on the trade deal during the 13th EU India Summit in Brussels on March 30.
In a global economic climate of falling demand and competitive currency devaluations, the textile industry was among those that had approached the Commerce Ministry and expressed a view that a free trade agreement with the EU would be beneficial to it, Ms. Sitharaman said. However, she added that India would also take up the issue of market access for its services in the EU.
'Data secure'
"On services, for instance, India cannot be sitting and watching on data security," Ms. Sitharaman said. India has not been granted "data secure" status by the EU, and this has hampered the progress of negotiations around the liberalisation of trade in services in the BTIA talks. Being considered 'data secure' is crucial for a number of services especially in the IT and ITES sectors.
Similarly, for the textile sector, "if access is not available, the negotiations go through a difficult patch. We still negotiate hoping there will be some give and take," Ms. Sitharaman said. In response to a question on what had stalled the negotiations, Ms. Sitharaman said, the contours of the discussions had recently been widened by the EU to involve investments, not just trade in goods and services, converting a free trade agreement into a broader scope trade and investment agreement.
Visa issues
Re-iterating that India was not happy with higher fees for temporary United States work visas (H-1B and L-1 caterogies) Ms. Sitharaman said, "We are very clear we are taking them [the U.S.] to the WTO." India initiated a dispute with the U.S at the WTO on this issue on March 3. This is against an increasingly disputatious background between India and the U.S. in the WTO with the trade body recently ruling in favour of the US in a case involving domestic component requirements in India's solar panel program. India is also considering filing a counter complaint with the WTO on similar practices in the U.S.
The government's objections to visa regimes extend beyond the U.S. After Brussels, Ms. Sitharaman will go to London where she will discuss U.K. visa issues with Immigration Minister, Mr. James Brokenshire.
Ms. Sitharaman said U.K. visa rules discriminate against Indian technical professionals including because they have hiked visa fees and have numerical caps on visas. Earlier in March, the U.K. government announced a fee hike across most visa categories including Tier 2 visas, used to employ skilled foreign workers in the U.K.