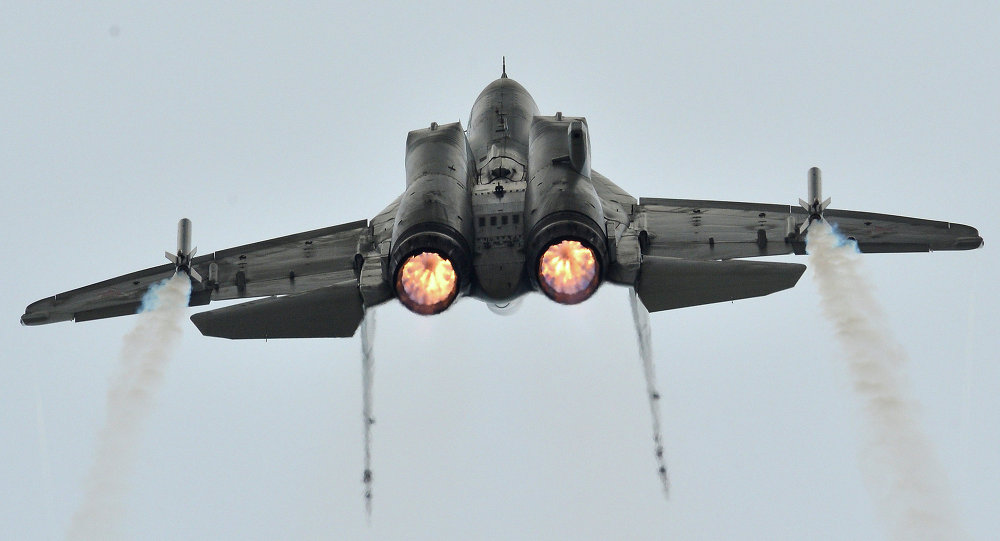 The XII International Aviation and Space Salon MAKS-2015 will start on Tuesday in the Russian city of Zhukovsky with over 400,000 people expected to attend the venue during the six-day event.
About 760 companies from 35 countries, are expected to participate in the air show, including Russia's state technology corporation Rostec and arms exporter Rosoboronexport, as well as arms manufacturer Almaz-Antey, Russian Helicopters, and several companies from the space industry.
The air show is organized by Russia's Ministry of Industry and Trade and will be visited by top Russian officials, including President Vladimir Putin.
The latest advances in Russia's military and aviation industries will be showcased at the salon, including a prototype of Russia's Sukhoi T-50 fifth-generation fighter (also known as the PAK FA), the most recent version of the Chirok reconnaissance and strike drone and a to scale model of the Soyuz-5 carrier rocket, expected to be built by 2022.
The first day of the air show will be devoted to the opening ceremony and visits by official delegations, the second and the third days are reserved for business interactions and the last three days will be open to the general public.
The air show will also feature several roundtables and scientific conferences, held under the auspices of the State Scientific Center of Russia – TsAGI (the Central Aerohydrodynamic Institute).
MAKS traces its roots back to the MOSAEROSHOW-92, the first large-scale aviation-and-space exhibition in the history of post-Soviet Russia.