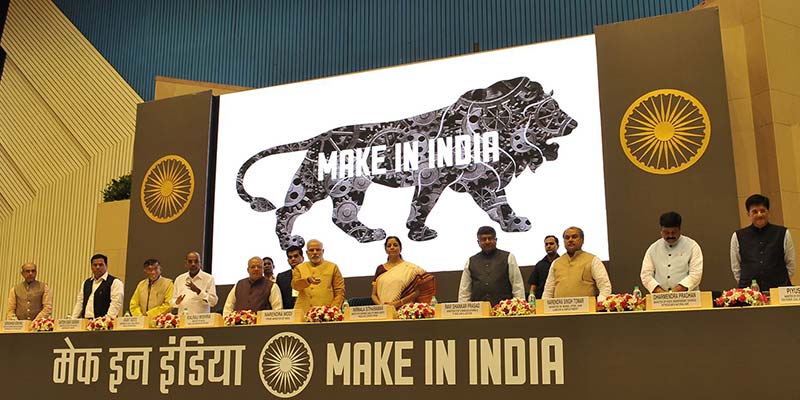 NEW DELHI: India is all set to launch version 2.0 of Prime Minister Narendra Modi's flagship 'Make in India' initiative to turn around the nation's manufacturing sector. While the first level focused on easing processes to help businesses, the next one is aimed at turning it into "a people's movement", on the lines of the Swadeshi movement.
"This won't just be a campaign but a movement of the people of India through initiatives like Skill India, Digital India and another big ticket item, Start-up India. It is now or never for India's manufacturing story," asenior government official said. India is trying to upgrade the skills of its workforce.
Taking a cue from countries such as Japan and Germany, known for their top-quality manufacturing, New Delhi is starting an investor-outreach programme with several countries to bring global best practices in India. "We have to improve ourselves considerably if we want to achieve world standards and be a part of the global supply chain," the official said. The government recently launched Make in India Mittelstand, a business support programme for 30 "high-potential" German companies to invest in India. Meanwhile, on the completion of one year of the 'Make in India' programme, Modi will be holding an interactive session with top global CEOs, including of Ford Motor, Lockheed Martin, IBM, PepsiCo, Du Pont, Merck & Co, Qualcomm and Abbott in New York on September 24. The idea behind the meeting is to understand and address the concerns of global companies on policy issues.
While the government has already opened up sectors including railways, medical devices, insurance and more for foreign direct investment, going forward it plans to launch initiatives to boost domestic investment through small and medium enterprises.
The action plan for Start-up India, being drawn up by the Department of Industrial Policy and Promotion, will focus in this direction.