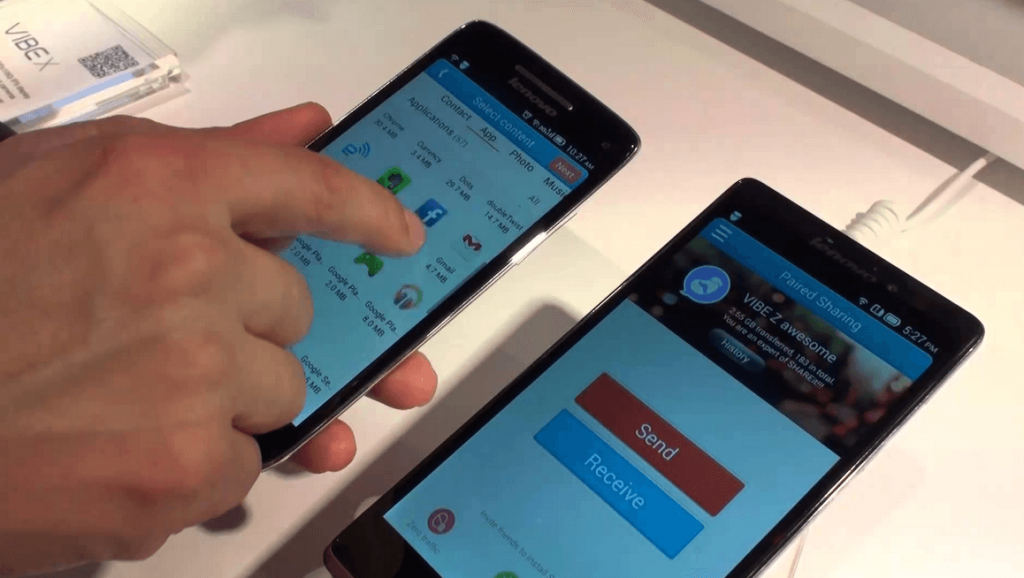 NEW DELHI: Lenovo's file sharing app SHAREit, which allows users to transfer content between devices without an Internet connection, plans to open an office in Gurgaon and hire 20-30 people by next year, cofounder Michael Qiu told the Economic Times. The app is faster than existing technologies such as Bluetooth, sees great potential in the Indian market.
"If you make the best product for India, you're just making the future. China is a mature market… India is the future. We are going to invest more and more in it," SHAREit Qiu told the Economic Times.
SHAREit has 150-million users in India in one year of operation, Qiu added. SHAREit has over 500-million users worldwide and is available in over 30 languages including English, French, Spanish, Russian, Arabic, etc.
Launched in 2012, SHAREit is a popular cross platform sharing app in China developed as part of Lenovo apps, under its recently restructured Lenovo capital investment group (LCIG). It works on wireless ad hoc network technology, which does not rely on a preexisting infrastructure.
The company is currently looking at building an ecosystem, and has other "it" products including WRITEit, which lets users write or draw freehand on their devices, and CLONEit, which lets users copy and backup data between phones. The company is right now focusing on building a user base. "We do some advertising in the product, but the revenue is not most important for us now, when we want to build an ecosystem around SHAREit products," said Qiu.
The long-term strategy for India is to focus on content. "We want to build a big strategy in content. We find that many Indian people want to share movies, music, and pictures and apps with friends and family. That means they are there for the content. So we want to cooperate with the content providers… and come up with legal content," said Qiu.
SHAREit is talking to some content providers, he added, but refused to give names.