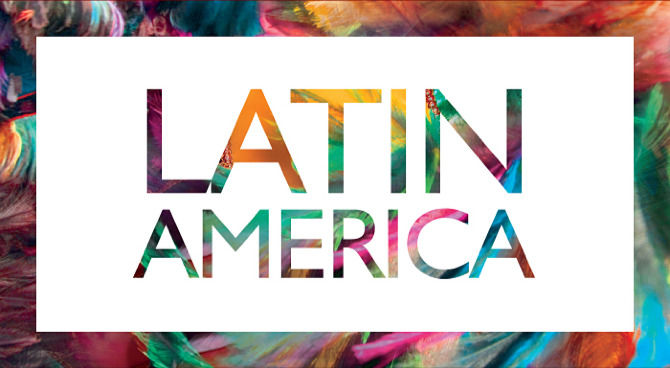 Only eight months after China reopened its market to Brazilian beef, the Asian country is emerging as the biggest overseas market for the prized product.
The Brazilian authority's latest statistics released earlier this month show that from June 2015 to January 2016, China bought 906 million U.S. dollars' worth of Brazilian beef, making up 28 percent of the Brazilian beef industry's revenue during that period.
The turnover is expected to climb further as China only consumes around 6 kg of beef per capita per year, while this figure stands at between 35-40 kg per person in Brazil. "They buy all types of cuts and are accounting for solid revenue," said Antonio Camardelli, president of the Brazilian Association of Meat Exporters.
China's rising consumption power, fuelled by the country's urbanization rush and the transition of the economy from an export-and-investment-driven pattern to a consumption-driven pattern, will translate to numerous new opportunities for Latin American businesses that offer what China demand.
Jorge Hernandez, a strawberry and raspberry farmer in the western state of Michoacan, Mexico, is shifting his focus from the United States onto China.
"We are among the first to export berries to China," Hernandez said, who represents a small berry farmer group in Zamora, Michoacan.
Hernandez told Xinhua that previously local farmer would only export their farm produce to the United States but since a fruit trade agreement was signed between Mexico and China in 2014, they have begun turning eastward.
"After doing business with the neighboring United States for decades, we need to find new markets for future development, and China is the most attractive, given it's huge population and growing economy," Hernandez said.
Herenandez's target consumers, the Chinese middle-class, is expected to reach 60 percent of the Chinese population by 2020 from the current level of 54 percent, according to Chinese policy makers.
Mexican berry farmers hope the Chinese market will buy up around 20 percent of their exports in the future, Mario Andrade, president of the Mexico's National Association of Berry Exporters, told Xinhua.
According to statistics released by the Mexican government, Mexico is the world's third largest berry exporter and the berry growing industry generates over 120,000 jobs.
Over 90 percent of Mexico's berries are sold abroad, and bring in almost 1 billion U.S. dollars annually, Andrade said, adding that a success in expanding market in China will generate tens of thousands of new jobs and boost the logistics and shipping sectors.
Mexican experts believe China's new economy model is behind the surge in demand.
"It is preferable for China to grow at 6 percent a year than 10 percent, as this leads to more balanced growth, gives more room for consumption, and allows services to grow," Osvaldo Rosales, former director of international trade at the Economic Commission for Latin America and the Caribbean, told Xinhua.
"China has re-directed its investments to help stimulate consumption….If the country's economic transition works, the benefits that the Chinese economy brings to the world will be highly positive," he added.
Havana Club, a well-known brand of Cuban rum, also seeks a bigger share of the Chinese market, a company executive announced Saturday.
The company has launched a strong publicity campaign in China, said the head of Havana Club International S.A.'s Marketing and Sales, Mirelys Acosta, adding that the Chinese market "could mean significant increases in the the volume of exports."
In addition to more consumption at home, Chinese are also spending more abroad, directly stimulating the world tourism industry.
According to China's National Tourism Administration, 120 million Chinese travelled overseas in 2015 and spent 104.5 billion U.S. dollars, and an increasing number are eyeing Latin America, which in the past saw a relatively small number of Chinese tourists due to the long distance.
A Year of China-Mexico Tourism was launched in 2015 by the two country's tourism ministries, in which around 100,000 Chinese visited Mexico, a 29.4 percent increase compared to 2014.
"Mexico is currently the second most favored destination in Latin America for Chinese tourists, but we want to be the first and that's what we're working toward," Deputy Tourism Minister Francisco Maass Pena told Xinhua.
To better accommodate Chinese visitors, Mexico last year experimented a "Close to China" program, which identified hotels and travel agencies with Chinese-speaking staffs, or restaurants with Chinese menus with a special label.
The program could be officially launched later this month, according to Maass.
The Chinese on average spend more on accommodation due to their long stays, Maass observed, "To come to this country, it's a long, long-distance trip. So it generates a large economic benefit for Mexico." Enditem