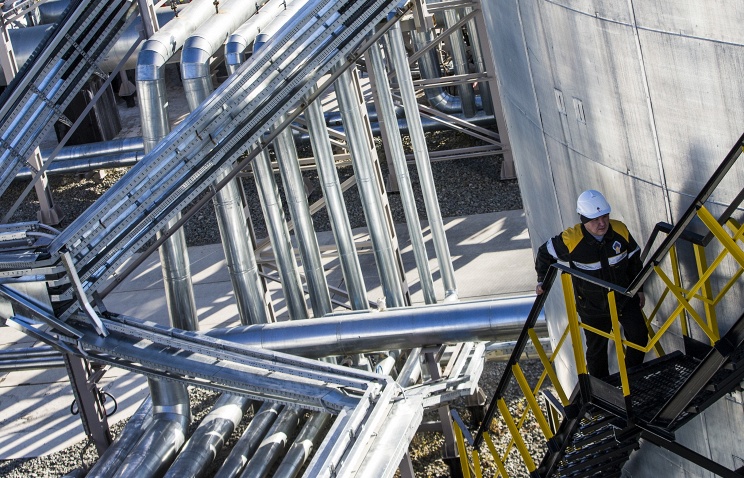 The only way to privatize Rosneft is to sell 19% of shares to strategic investor, the work is in progress, presidential aide and Rosneft chairman of the board of directors Andrey Belousov told journalists Thursday.
According to him, it will allow to get the maximum premium from the sale of shares, and now the government is working on finding an investor.
"It would be impossible to place these shares because of large volumes, according to estimates, 4-5% of shares could be floated. That is why, naturally, the main way to privatize Rosneft – is to look for strategic investor. The work is currently in progress," Belousov said.
Earlier, Russia's Economic Development Minister Alexey Ulyukayev said that diamond mining company Alrosa, oil companies Bashneft and Rosneft might be privatized in the first place.
Rosneft CEO Igor Sechin said that it was necessary to wait until the price of oil at $100/barrel for the effective privatization of Rosneft. He also said that it is necessary to take into account other circumstances, such as the need to form additional revenues for the budget. Sechin estimated the fundamental value of the company at $100-130 billion.
In 2015, Russian Finance Minister Anton Siluanov reported that Russia could raise up to 550 billion rubles ($760 mln) from the privatization of 19.5% stake of Rosneft. He said that foreign companies, in particular Chinese companies, may take part in privatization.
Rosneftegas, which manages the assets of the Russian government in oil and gas industry, owns more than 69.5% of shares of Rosneft. British BP owns 19.75% of shares of Rosneft.