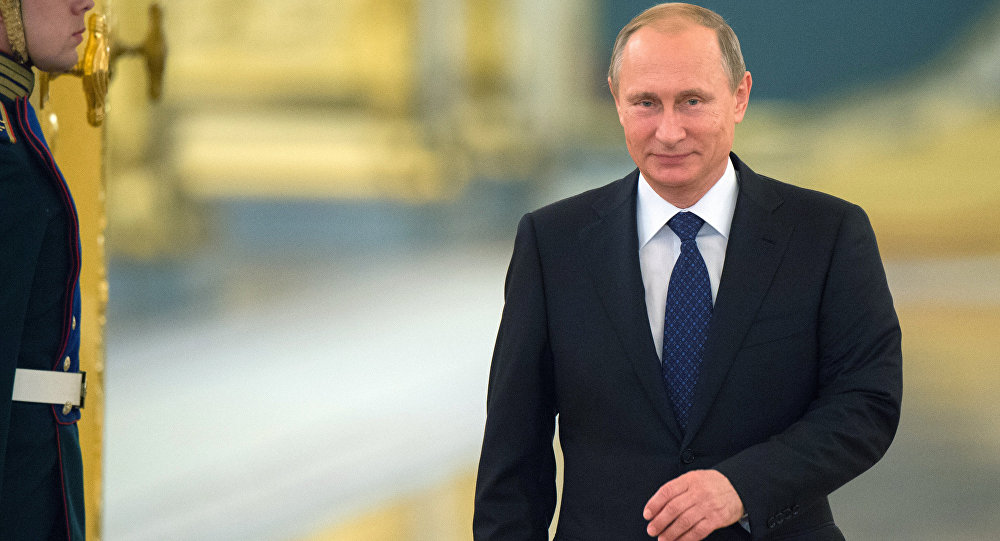 The visit is expected to be paid in 2015, Japanese Chief Cabinet Secretary Yoshihide Suga said.
Suga's statement dismisses recent Japanese media reports on the postponement of the Russian president's visit to Japan to next spring.
"The preparations for the visit to be held at an appropriate time before the end of the year are in progress," Suga said as quoted by the local Kyodo news agency.
He added that the date for the visit would be chosen "taking into account the whole complex of factors."
Relations between the two countries became strained after Tokyo announced support for Western economic sanctions against Russia imposed in 2014 over an alleged interference in the armed conflict in eastern Ukraine.
Russia and Japan's relations have also been overshadowed by the Kuril Islands issue, which are controlled by Russia, but claimed by Japan.
Last month, Russian President Vladimir Putin and Japanese Prime Minister Shinzo Abe held bilateral talks on the sidelines of the UN General Assembly, agreeing to step up negotiations on a mutually acceptable solution to their countries' territorial dispute.