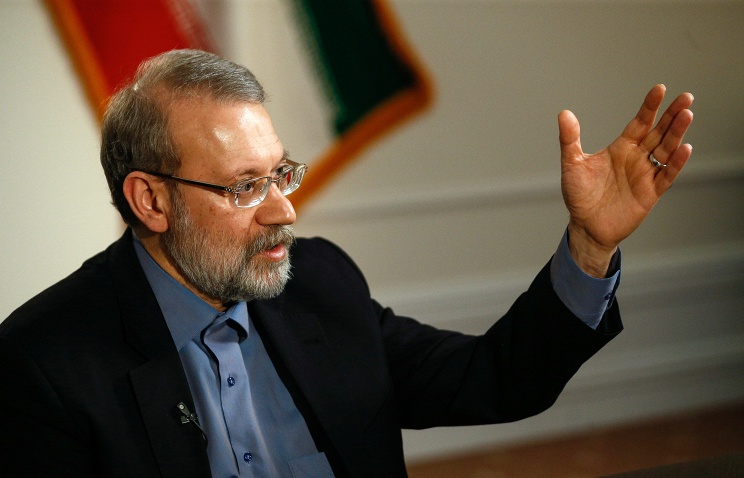 Iran eastward orientation, first of all towards Russia, is the country's strategic choice, Speaker of the Majlis (Parliament) of Iran Ali Larijani said in an exclusive interview with TASS.
"Reaching an agreement on the nuclear issue opened new conditions for investment in Iran," – the speaker of the Majlis said.
He noted that the Islamic Republic is "an energy power, which has sources of energy, with a large number of specialists and prospects of growth."
"It is simple to invest in Iran considering that the energy (sector) and human resources are already available. That is why European entrepreneurs come to us, start their projects."
"I would like to clarify one point: our orientation to the east, first of all to Russia is our strategic choice. So we will open a special "file" for Russia, for Russia's role in the economy and infrastructure of Iran."
He said that it is necessary to facilitate the visa regime between Russia and Iran.
"The more obstacles we remove developing relations between our businesses and our people, the bigger mutual investments we will receive," Larijani said.
Currently, Iranian businessmen who want to travel to Russia have to spend a lot of time to comply with all necessary formalities, he said.
"And vice versa – businessmen from Russia have to pass through the same circle if they make business trips to Iran," Larijani said.
Larijani urged "creating some kind of model to facilitate mutual visits of representatives of the Russian and Iranian business circles to speed up the process so as Iranian businessmen could learn about Russia's opportunities."
"Iranian businessmen traditionally work with Europe, so they need to be informed about possibilities of doing business in Russia. For example, in agriculture we have overproduction of fruit, vegetables, meat, poultry, and these products are in demand in Russia. We have demand for wheat, and there is a surplus of it in Russia. As two neighboring countries we could facilitate this exchange of goods. The same applies to industry and investment," the Iranian politician said.
"I would like to stress that in any industry Russia wants to invest in – oil, gas and so on – we will give it the priority. We consider Russia a reliable neighbor, and we can develop steady relations with it," Larijani said.