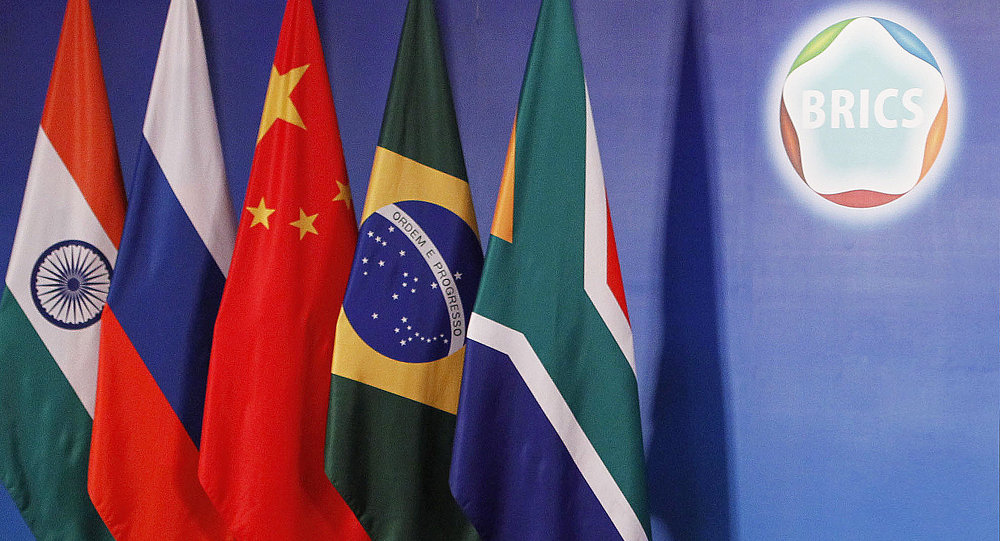 Indonesia is determined to expand strategic partnership with the BRICS members as it is very important for the country's development, Ambassador of Indonesia to Russia Djauhari Oratmangun told Sputnik on Thursday.
"All of the BRICS countries are important for Indonesia, so we are very determined to increase our political, economic and socio-cultural development with the BRICS member countries," Oratmangun said.
BRICS is an association of five major emerging national economies: Brazil, Russia, India, China and South Africa, representing almost three billion people and about 20 percent of the global GDP.
The China-based Asian Infrastructure Investments Bank (AIIB) will be beneficial for the region and the BRICS countries, as well as their partners, Djauhari Oratmangun said.
BRICS comprises China, Russia, Brazil, India and South Africa.
"The creation of AIIB will bring benefits to the BRICS countries because it will then help BRICS as well to develop and [will help] the partners of the BRICS member states as well," Oratmangun said.
The creation of the AIIB was a very good idea for the countries that would like to have better cooperation with BRICS, including Indonesia, he added.
The AIIB, an international financial institution proposed by China to invest in infrastructure projects in the Asia-Pacific region, was created in October 2014 and currently counts 57 founding members.