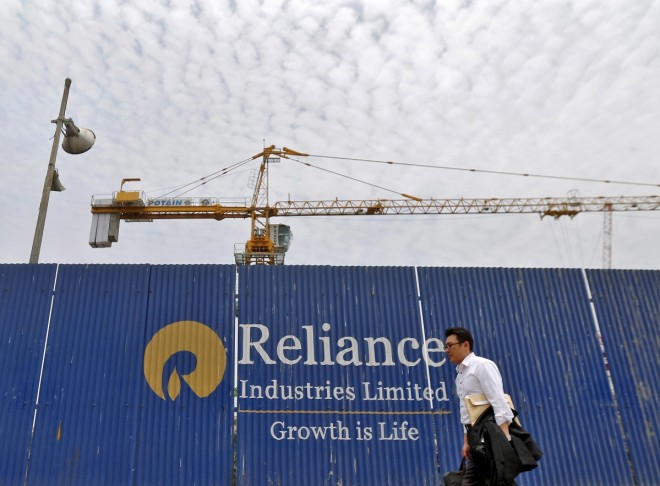 Reliance Infrastructure Ltd is looking to sell its 11 toll road assets to an overseas buyer for more than $1.5 billion by September, chief executive officer Lalit Jalan has said.
The company has shortlisted two consortiums of long-term financial investors and will enter into "exclusive" talks with them before selecting the buyer, Jalan said in an interview on Saturday.
"We are looking to sell the entire roads portfolio. There are not too many people who can cut a $1.5 billion cheque. These are the long-term international funds," he said.
Jalan, who took over as acting chief executive of Reliance Infrastructure on 1 January 2016 after heading the company in prior stints for over seven years, is trying to make the company debt-free on a standalone basis by March 2017 through the sale of some of its assets.
The Anil Ambani-led company's plan to sell its portfolio of road assets follows its recent agreement to sell its cement assets to Birla Corp. for Rs.4,800 crore and a non-binding term sheet to sell 49% in its Mumbai power business to the Canadian pension fund Public Sector Pension Investment Board, or PSP Investments.
The company also expects a binding offer from PSP Investments for the Mumbai power unit by March 2017. If the transaction is completed, PSP Investments will get board seats and have management rights in the business.
Reliance Infrastructure's standalone debt (excluding its units) was about Rs.15,500 crore as on 31 March. Consolidated debt stood at Rs.25,000 crore in the same period, which the firm expects to cut by a third to Rs.8,000 crore by the end of the current fiscal.
Reliance Infrastructure has so far invested Rs.9,000 crore in its 11 build-operate-transfer (BOT) road projects spanning 1,000km across seven states. More than Rs.5,000 crore of this is debt. Jalan said that the company would naturally look at a premium valuation to the investments it has made.
The company is in negotiations with global pension funds and investment firms, including the Canada-based Brookfield Asset Management Inc. and CPP Investment Board (formerly the Canada Pension Plan Investment Board) to sell its 11 toll-based road assets, Mint reported on 11 February, citing unidentified people.
Ambani's Reliance Group has been trying to sell assets across its firms to pare debt and expand its new defence business.
In December, Reliance Infrastructure acquired management control in defence ship maker Pipavav Defence and Offshore Engineering Co. Ltd, months after buying an initial 18% stake.
The genuine push in the past year to sell assets has helped the company seal deals faster than some of its peers, said two people with knowledge of the company's asset sales plan.
Other infrastructure companies, including GMR Infrastructure Ltd, have also managed to sell certain assets in the recent months. IL&FS Transportation Networks Ltd and Larsen and Toubro Ltd are also in talks with potential investors to sell select projects.
Reliance Infrastructure, which has received 35 industrial licences for missiles, ammunition, and land and naval systems, has bid for defence orders worth Rs.84,000 crore and hopes to get a few orders this year, the company said Saturday. In its engineering, procurement and construction (EPC) business, the company expects order inflows of Rs.5 trillion across power, railways and roads over the next three years.
On Saturday, Reliance Infrastructure reported a 43.7% rise in fourth-quarter profit helped by lower expenses and a one-time gain in its EPC business.
Reliance Group could reduce debt by over 40% if its asset sale plan across telecom towers, optical fibre, cement and road assets goes through and funds raised are used to pare borrowings, Mint had reported on 14 December 2015.
Several Indian infrastructure developers, weighed down by debt, have announced exits from operational power and highway projects. In recent months, the Jaypee Group, GVK Power and Infrastructure Ltd, and GMR Infrastructure Ltd have pushed efforts for divesting assets.