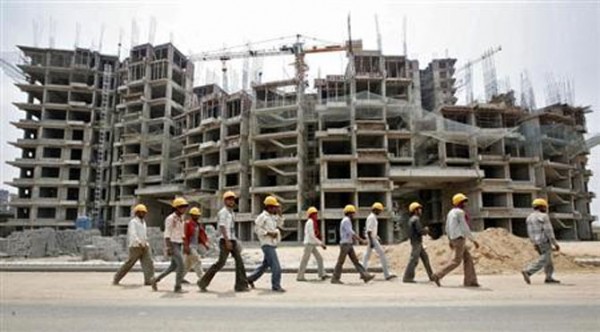 Global ratings agency Moody's Investors Service estimates India's economic growth at 7.5 per cent in both 2016 and 2017, as it expects actions by policymakers to lift the country's economic growth.
"India is relatively less exposed to external factors, including China slowdown and global capital flows. Instead, the economic outlook will be primarily determined by domestic factors," a new report said.
"The 23.55 per cent increase in public sector salaries proposed by the 7th Pay Commission is worth 0.7 per cent of gross domestic product (GDP). It is not yet known how this proposal will be implemented but higher public sector wages will most likely contribute to strong consumption growth," it said.
India's $2 trillion economy is growing fast but not creating enough jobs to employ an expanding workforce.
Moody's rating for India sovereign debt is Baa3, the lowest investment grade.
However,  Moody's warned that the strong economic environment in the country is "constrained" by increasing bad loans of banks and elevated corporate debt.
"Together with Turkey and China among the G20 emerging markets, India benefits from lower commodity prices: in 2014, net commodity imports amounted to 5.9% of India's GDP, compared with net exports worth 1.3%, 3.3% and 4.3% for South Africa, Brazil and Indonesia respectively," Moody's said.
The Narendra Modi government, which came to power in May 2014 promising faster growth and more jobs, has fast-tracked some projects and has also relaxed rules on foreign investments in sectors such as insurance, e-commerce and railways.
However, crucial legislation including a landmark tax reform bill is stuck in the upper house of Parliament where the ruling party does not have adequate numbers.
The government has failed to push through tax and land reforms, and with growing investor disillusionment, stocks have erased all of their gains since the party stormed to power.
Overseas investors sold a net $43 million of Indian stocks on Feb. 17, taking this year's outflow to $2.5 billion. They bought $3.3 billion of shares last year, the smallest in four years.