New Delhi: Signalling a fresh attempt to break the deadlock over the passage of the constitutional amendment bill for the implementation of the goods and services tax (GST), finance minister Arun Jaitley on Thursday said the government will initiate talks with the Congress party.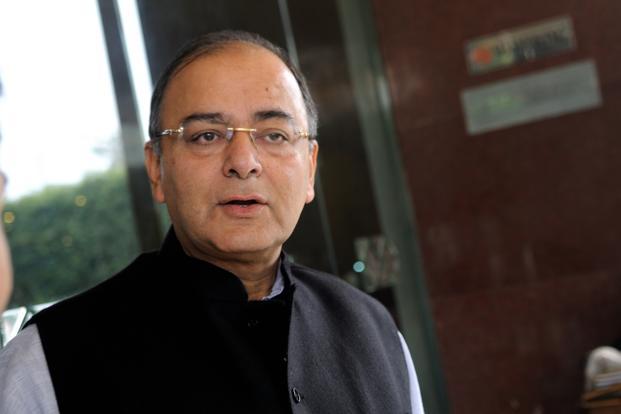 Speaking at the Growth Net conference on Thursday, he said the government will talk with the Congress on its demand for capping the GST rate at 18% in the bill itself.
Hoping for a consensus on the long-pending GST legislation, Jaitley said, "The only opponent on the GST is the Congress party. In its belated wisdom, the Congress party has demanded a constitutional cap on the GST rate. I am going to discuss with them. I am all for a reasonable rate under GST and hopefully there will be some consensus," he said.
Pointing out that the GST bill was brought in by the previous Congress government, Jaitley called for greater maturity in a parliamentary democracy where a party's stand on an issue is not determined by where they sit in Parliament—on the Treasury benches or on the opposition benches.
On the legislative agenda of the government, Jaitley said he is optimistic that the bankruptcy law will receive support from the opposition.
Two days after the Reserve Bank of India (RBI) cut policy rates by 25 basis points, the finance minister also expressed hope that the Indian economy will grow at a marginally higher rate as compared to the last two years.
"We should maintain or marginally improve the growth rate this year than what we had in the last two years," Jaitley said, adding that 7-7.5% growth rate is achievable.
Despite constraints faced on account of a weak global economy, significant urban demand as well as investments made in sectors like infrastructure should help the Indian economy grow at a fast pace, he said, adding that the interest rate movement is in the right direction.
With inflation under control, the RBI cut its policy rate by 25 basis points on 5 April, the first such cut after a gap of almost seven months. The central bank had last cut rates by 50 basis points in September 2015. Jaitley pointed out that the low oil prices have been a silver lining for the Indian economy, helping it maintain macroeconomic stability.