New Delhi: The government is working on a new start-up policy that will focus on manufacturing, seek to promote innovation, and also offer tax incentives to small unlisted start-ups.
The aim, a government official familiar with the matter and speaking on condition of anonymity said, is to build an entire "ecosystem", not merely offer incentives. The policy will focus on other issues as well, such as the ease of doing business, compliance and exits, this person added.
And it will all start with a definition.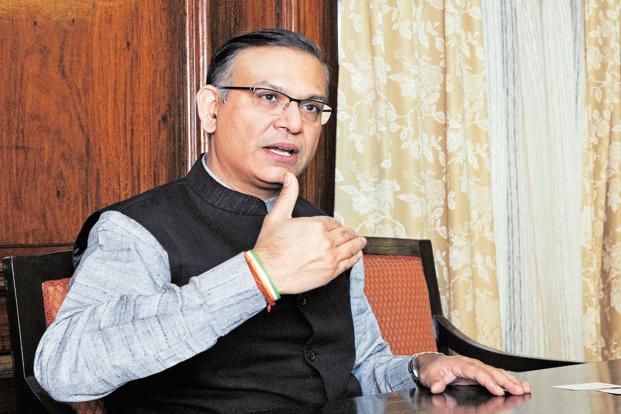 Minister of state for finance Jayant Sinha is holding an inter-ministerial meeting on Thursday to come up with a definition of a start-up. Several tech entrepreneurs are expected to attend the meeting.
The definition is important to understand who will "come under the ambit" of the policy, the government official said.
The Start-up India policy (Mint's name, not the government's) will be unveiled by Prime Minister Narendra Modi in January. It is being prepared by the Department of Industrial Policy and Promotion, or DIPP.
Since coming to power in May 2014, the Bharatiya Janata Party-led National Democratic Alliance (NDA) government has launched series of programmes (Swachh Bharat Abhiyan, Make in India, Skill India, etc.) to achieve its objectives. In August, while delivering the Independence Day address from the ramparts of the Red Fort, Modi proposed the slogan "Start-up India, Stand up India" to encourage innovation and entrepreneurship among young people.
Speaking at a start-up event at San Jose, California, on 27 September, Modi said he sees start-ups, technology and innovation as exciting and effective instruments for India's transformation, and for creating jobs for its youth. "When each of the 500-odd towns produces 10 start-ups and each of our 600,000 villages produce six small businesses, on a regular basis, we will create an enormous economic momentum and generate huge number of jobs in our country," Modi had said. Adding that some of the outstanding start-ups from India are applying technology to transform areas such as healthcare, education, agriculture, clean energy, security, financial inclusion, and water management, Modi said he wants to see the idea and spirit of start-ups light up the economies and the fortunes of people in rural India.
"From handicrafts to tourism, the frontiers of possibilities and the scale of reach in India is immense," he said.
Sharad Sharma, co-founder of iSpirt, a lobby group for software product start-ups, said the idea of the policy is to stop the exodus of Indian start-ups to places like Singapore and the US and encourage innovation-led start-ups, but recommended that the government not get fixated with a singular definition.
"Having one definition can be complicated. Defining eligibility criteria for benefits, such as incubation facility, easy labour laws, help in applying patents may be more useful," he added.
The government official cited above stressed that the policy would focus on "manufacturing and innovation" to ensure that "someone opening a flour mill cannot claim benefits".
And "listed firms will not be eligible for benefits under the policy," he added. The focus, the official said, is on small companies.
The DIPP has spoken to several people from the emerging start-up ecosystem in India on what they would like to see in the policy. "We have a good idea about the requirements of start-ups. A final decision on the incentives will be taken by the prime minister's office and the cabinet," the official added.
A spokesperson of e-commerce firm Snapdeal said that start-ups in technology and capital-intensive industries, such as e-commerce, software, logistics, biotechnology and infrastructure, require substantial infusion of funding at various inflection points of their growth cycle, which often leads to change in shareholding patterns.
"Such changes in shareholding make them ineligible to carry forward their losses under the Income Tax Act. Start-ups need to be given greater flexibility to carry forward losses, provided the management by original founders continues. This will encourage start-ups to make the required investments in the early stages without such decisions being prejudiced by short-term considerations," he added.