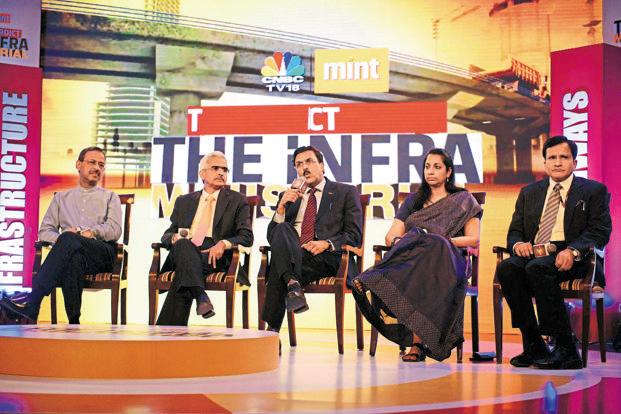 New Delhi: The government is readying a financial package to help revive the steel sector and also prevent bank loans advanced to steel firms from turning bad.
The steel and finance ministries are working on a package for the steel sector that will be finalized in the next two months, steel secretary Aruna Sundararajan said.
A number of options are being considered, including bringing in international investors to invest in domestic steel companies, Sundararajan said at a CNBC TV18-Mint event on Monday.
"There are a broad range of proposals that include banks taking certain equity as redeemable preference shares and then giving the companies enough time to redeem them. There are other proposals, where we are looking at bringing in financial investors who can hold some of these stakes for a period of time, and then when the company comes back to health, they can disinvest," Sundararajan said.
"We are also looking at bringing in certain external or international investors who can pump in fresh equity into these companies. There has been a fair degree of interest from international investors," she added.
The government's move comes after similar efforts in the roads and power sectors. And it comes even as the banking system faces considerable stress from non-performing assets.
Rating agency Crisil Ltd estimates that the significant stress in the corporate loan book of the state-run banks could result in weak assets ballooning to Rs.7.1 trillion by 31 March 2017, or 11.3% of the total loan book, from around Rs.4 trillion as on 31 March 2015, or 7.2% of the loan book.
"Over the next few quarters, Crisil expects slippages to NPAs to remain high, driven by stretched cash flows of highly leveraged corporates (mainly in the vulnerable sectors such as infrastructure, metals and real estate), continued proactive recognition of stressed assets by banks, and limited ability of banks in the current environment to recover from exposures to large corporates that have slipped into NPAs," a 10 March report by the agency said.
Sundararajan pointed out the government had already started taking steps to ease the troubles faced by the steel industry.
"The biggest support that the steel industry has been asking is for the minimum import price. Already, even though it is early days yet since it was announced, we are seeing a much better sentiment in the market. Prices are going up and banks and companies' financial health is improving," she said.
The government last month announced a minimum import price on 173 steel products for a period of six months to protect the domestic industry from cheap Chinese imports.
"There are companies that are over-leveraged. Those kinds of companies have to bring in some kind of discipline. For others, we are looking at what can be done in terms of a broad financial package. We are in consultation with the department of financial services," said Sundararajan.
Steel industry executives welcomed government's announcement that it is preparing a financial package for the sector.
The sector has been hit by a combination of adverse factors, including poor demand, a slump in prices, competition from cheaper imports and delays in project execution.
Seshagiri Rao, group chief financial officer of JSW Steel Ltd, admitted that the sector was in a lot of stress and that the balance sheets of several steel makers were over-leveraged.
Any financial package would support the recovery of the steel industry, Rao said.
"There is still debt overhang on steel companies," said Vimal Bhandari, chief executive officer and managing director of IndostarCapital Finance Pvt. Ltd.
He said the government could infuse equity into stressed companies and encash it after they turn around, and so could bankers. "At the end of the day, steel companies have created quality assets," he said.