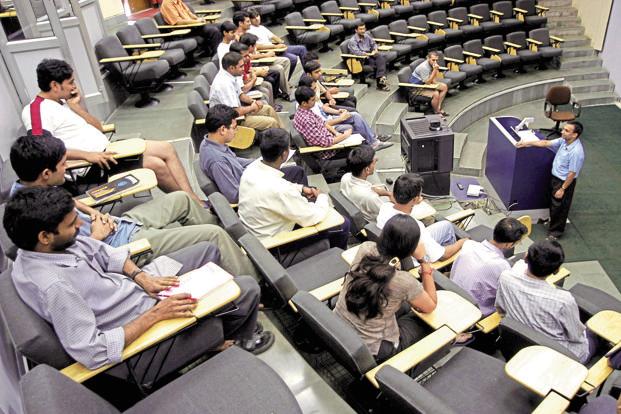 New Delhi: The commerce and human resource development (HRD) ministries are in talks to allow foreign universities to open campuses within special economic zones (SEZs), a move that will allow them to skirt onerous restrictions placed on such institutions under Indian rules.
Repatriation of profits by educational institutions, barred under Indian law, will be among the main benefits they will gain by setting up campuses in SEZs, according to two government officials familiar with the matter, who declined to be named.
SEZs are territories where India's domestic tariffs do not apply and companies located in these areas have to pay export and import taxes to transact with the rest of the country.
Opening the door to foreign universities will not only help address the shortage of quality higher-education institutions in India but will also help draw students from other Asian nations and reduce the need for local students to spend large sums of money to study abroad.
Indian students spent $1.98 billion in education-related overseas expenditure in the year ended 31 March and $2.47 billion in the previous fiscal year, according to the central bank.
Easy availability of land will be an added attraction for foreign education institutions to set up campuses in SEZs. The zones are currently sitting on vast tracts of unutilized land as they are unable to draw manufacturing or services units because of unattractive tax policies.
Services SEZs are a new concept and many countries, such as the United Arab Emirates and South Korea, have tried it, said Arpita Mukherjee, a professor at the Indian Council for Research on International Economic Relations in Delhi. "But those countries have focused on providing integrated services because their SEZs are very large. It is still doable in India but we have to build the right sustainable model for it," she added.
The commerce ministry has suggested to the HRD ministry that it should allow foreign universities in SEZs, said a commerce ministry official, one of the two people cited earlier.
"We have advised them to put universities within SEZs which are then technically not part of the Indian system but offer degrees which conform to some international standard cleared by the HRD ministry. Now it is up to them to drive the process," added the official.
Indian students may still have to pay in foreign currency to study in such institutions. "The whole idea is if they are going to consume services in the UK, Canada and Australia, why not next door?" the official said.
Liberalizing the services sector is one of the government's focus areas and education is an important part of that strategy.
The second official cited earlier said the debate around allowing foreign universities to open campuses in India is now being revived and that the discussion has been initiated by the commerce ministry.
"Repatriation of revenue to the parent campus is one of the contentious issues. Operating from SEZs will help in solving this repatriation of income issue and allow such institutions to operate with little interference from (domestic) regulators, though they will not be totally immune to it," the official said.
The official, however, said it will be difficult to implement a proposal where Indian students need to pay in foreign currency without enough debate. "It has not happened in India yet and its feasibility needs careful scrutiny," he added.
India has been considering allowing foreign universities to open their own campuses here and grant independent degrees since 2010.
A bill to this effect was tabled in the Lok Sabha in 2010 by former HRD minister Kapil Sibal. The bill faced criticism from some lawmakers and expired with the dissolution of the 15th Lok Sabha.
In the 2010 bill, the government wanted foreign universities to be governed by the rules of the University Grants Commission, and did not include a provision for the repatriation of income to home countries.
"This is where the present government is looking to simplify some rules," the second official said, adding that though it wants the top universities to come to India, it knows "the best universities will not come to India to open campuses. But even if leading tier-two universities come here, it will still be better than having several low-quality institutions at home."
The official, however, said that allowing universities inside SEZs has its own problems. "Why would a top university open a campus in far-off places? And will an SEZ provide a clean education environment?" he said.