NEW DELHI: A day after Prime Minister Narendra Modi reached out to the Congress leadership, the government on Saturday expressed hope that the GST Bill will be passed in Parliament and implemented soon.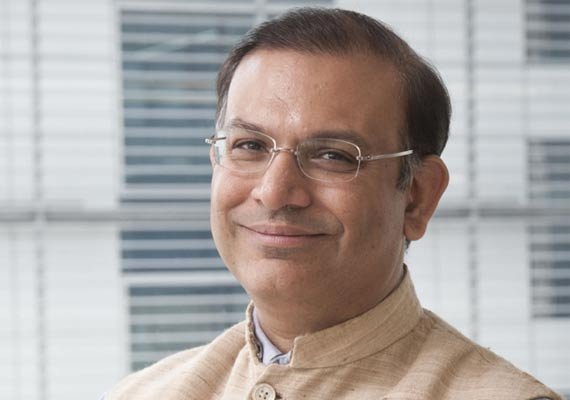 "On the GST… We are hopeful, we remain hopeful," minister of state for finance Jayant Sinha said while addressing the annual session of PHD Chamber of Commerce. Hopefully, the GST will be implemented soon, he added.
Talking about India's fiscal architecture, Sinha said "when the GST is implemented, it will be the most revolutionary transformation of taxes in India since Independence. That's how a big game changer it is".
Modi had invited former Prime Minister Manmohan Singh and Congress president Sonia Gandhi for a tea at his residence on Friday where the discussions covered legislations pending before Parliament, particularly the Goods and Services Tax (GST) Constitution Amendment Bill.
The government needs Parliament approval for the GST Bill in the ongoing winter session to roll out the new indirect tax regime, as planned, from April 1, 2016.
Sinha further said the government is trying to reform the tax system to make it more simple and predictable and a step towards that direction is bringing down corporate tax rate to 25 per cent from the present 30 per cent by phasing out exemptions.
"A part of the reason to get rid of the exemption on corporate tax side is that we want to reduce litigation. So that we don't have to do the adversarial rent-seeking tax exercise. So, all our efforts are towards that end," he said.
Sinha said the finance ministry has already heard views of the pharma and auto sectors on the roadmap for phasing out exemptions and invited industry leaders to seek their views on the same.
"Those proposals have already been put up, please comment on them, tell us what you think. Many of you are going to be very upset because these exemptions are going to go… But it is a big change," he said.
Sinha said the measures such as a 10 per cent increase in state's share in Union taxes to 42 per cent, implementation of the GST and reduction in corporate tax rate will be a "radical change to India's fiscal architecture".
Sinha further said the industrial production capacity needs to be increased to sustain faster growth over a period of time and for that India needs to create jobs.
"We need to grow at 8-9 per cent for decades if we are going to create jobs for young people… And to achieve fast growth to take the USD 2 trillion economy right now to a USD 4, 5 or 10 trillion economy, we need to be able to sustain growth over a long period of time.
"If we don't have the productive capacity, then we will run into supply side bottlenecks, we are going to get into boom and bust cycles," he said.
Sinha further said that the government is not only a "pro-poor" government but it is also a "pro-market" government. "We are pro-poor not because of political compulsion, but out of moral responsibility," he said.
Sinha said through its 'Make in India' initiative, the government is working towards providing jobs to people.
"We are going to launch a major initiative around start-up called 'Start-up India' so that young people can create jobs in the country," he said.
Sinha further said the government is putting in place universal social security scheme and currently 12 crore people are getting LPG subsidy directly into their bank accounts.
He further said that public investment is increasing and over the next five years, the government will invest Rs 8.5 lakh crore in railways.