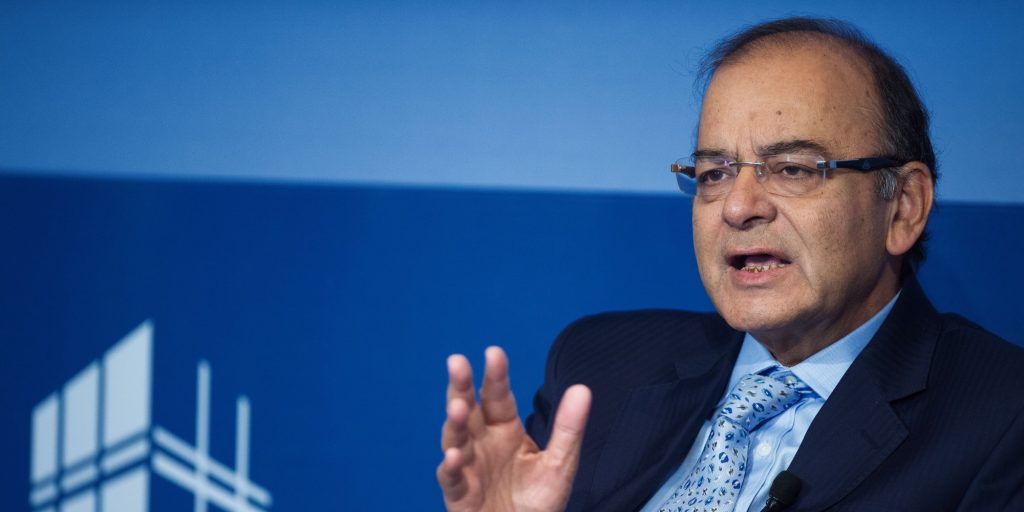 Finance Minister Arun Jaitley will on Thursday inaugurate a seminar on infrastructure financing and scope for public-private-partnership projects in the BRICS group that comprises five nations.
The BRICS (Brazil, Russia, India, China, South Africa) summit will be held next month in Goa and as a lead up to that India has initiated a number of events within the spirit of the BRICS.
Jaitley will inaugurate the one day seminar on 'Best Practices in PPPs and Long-term Infrastructure Financing of BRICS Countries' on September 22, said a Finance Ministry statement.
The Seminar, which will have DEA Secretary Shaktikanta Das and representatives from BRICS nations, is being organised by the Department of Economic Affairs, in collaboration with industry chamber CII.
The seminar will have 3 technical sessions: regulatory issues and financing of infrastructure; innovative investment vehicles for long term infrastructure investment; and PPP Project Delivery and Post Award Contract management.
"Outcomes of this seminar could go a long way in better understanding and optimally utilizing the Best Practices in PPPs and long-term infrastructure financing involving BRICS member states," the statement said.
Infrastructure development involves long gestation periods, and faces many challenges including in regulatory matters. Emerging economies are in the process of creating an effective regulatory framework across infrastructure sectors.
That apart, the seminar will discuss issues pertaining to PPP contracts that are often complex, where both parties are expected to manage the uncertainties and complexities that arise over the long-term concession period of 15-30 years.