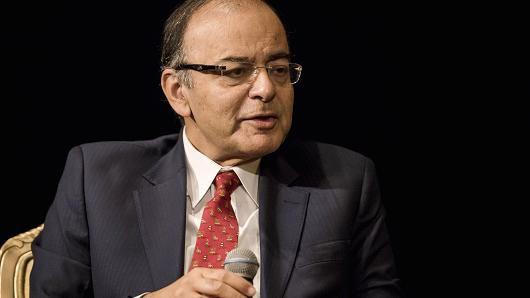 Finance Minister Arun Jaitley will be leaving for the US early next month to attend the annual meeting of IMF-World Bank, where issues like the global economic situation will be discussed.
The three-day annual meeting of the International Monetary Fund and the World Bank will begin on October 7 in Washington.
The new Reserve Bank Governor Urjit Patel is also likely to attend the Fund Bank meeting, sources said.
Besides Jaitley and Patel, Economic Affairs Secretary Shaktikanta Das will attend the annual meet, they added.
In addition to taking stock of the global economic situation, the annual meetings are also likely to discuss IMF quota reforms, exchange rate fluctuation, infrastructure financing, fall out of Britain's exit from the EU and the role of trade in supporting global growth.
Finance Ministers of BRICs countries are also likely to deliberate on the economic issues on the sidelines of the Fund Bank meeting.
Ahead of the meeting, IMF will come out with its World Economic Outlook, which will provide analysis of the current global economic situation. Besides, a Global Financial Stability Report will also be unveiled.
In July, IMF had cut global growth forecast for the year 2017 by 0.1 percentage point to 3.4 per cent citing substantial increase in economic, political, and institutional uncertainty following Brexit which could have negative macroeconomic consequences.
The global economy is projected to expand 3.1 per cent this year and 3.4 per cent in 2017.
It had also trimmed India's growth forecast by 0.1 percentage point to 7.4 per cent for 2016 and 2017, attributing it to a sluggish investment recovery.