NEW DELHI: India today said its intellectual property rights regime is fully in compliance with global norms and the country will not succumb to "any pressure from any where" to modify it.
"We are TRIPS compliant in every way. I think we move forward being consistently with the global expectations without yielding to any pressure from any where and I would like to state that India's legislative framework particularly in protecting patents is very strong and we would like to keep that strong framework," Commerce and Industry Minister Nirmala Sitharaman said at a function here.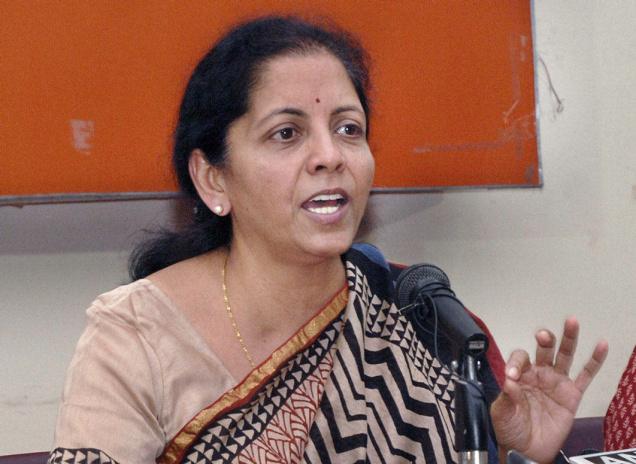 Trade Related aspects of Intellectual Property Rights (TRIPS) is a WTO agreement which deals with intellectual property related issues.
She said that the new national IPR policy shall soon come to the Cabinet. "We have a robust IPR policy to guide us further," she added.
Developed countries wants India to amend its IPR norms particularly with regard to pharmaceuticals sector.
When asked about the India-US solar case in the WTO, Sitharaman said that India is working on a case based on the fact that several states in the US are also possibly giving a domestic content like benefit to their companies.
"We are quoting them to highlight that when India does it particularly given the fact that we have given a commitment to the climate meet in Paris where countries will have to look at a sustainable way of providing renewable alternatives and if individual country's capacities in providing alternatives cannot be supported, how any country can fulfil its obligations is an argument which we are building.
"Taking the example of some of those programmes which the USA's own states are offering and that's the case in the making," she told reporters.
Last week, India has challenged certain provisions of the WTO's panel rulings, which held that the country's power purchase agreements with solar firms are inconsistent with international norms.
Speaking at the function, DIPP Secretary Ramesh Abhishek expressed concerns over low filing of patent applications by Indian companies or individuals.
"Even though there are improvements in the number of total filings by Indians, still it is fact that filing of patent applications by Indians are just around 28 per cent which is in sharp contrast with many developed countries, despite our country having a vast pool of scientists and technologists and being world wide recognise as a hub for research," he said.
"We lack in creation of sufficient IP based knowledge assets," he added.
The low patent portfolio of the country is seen as a stumbling block for achieving competitive edge in the domestic as well as global markets, he said.
"I would like to call upon you to make sincere efforts to promote innovation and channelise the force of creativity in the country," he said.
When asked if government is looking at removing some steel products from the purview of the minimum import price (MIP), Sitharaman said no review has started yet on the issue.
Further talking the Indian IPR regime, she said the government is taking several steps to strengthen the regime.
There is a 30 per cent increase in the filing of patent application in India to 3.40 lakh in 2015-16 and 35 per cent increase in filing of trade marks applications.
"The four patent offices and five trademark offices have introduced e-processing of applications. It will reduce paper work," she said, adding the Copyright and the Semiconductor Act has been transferred to the DIPP.