New Delhi: With an eye to boost its trade relationship with African countries and fast-track long-pending trade agreements with groupings from that continent, India will host a meeting of 53 African trade ministers, the largest such congregation, in New Delhi next month ahead of the India-Africa Forum Summit.
The fourth India-Africa trade ministers' meeting will be held on 23 October prior to the summit scheduled for 26-30 October. The industry department will also host the India-Africa business council meeting the same day. "It will be the largest meeting of trade ministers in India. It will give us an opportunity to review our status trade relation and take our engagement forward," a government official said under condition of anonymity.
On 26 October, India will host senior officials of the 54 countries, while on 27 October, foreign minister Sushma Swaraj will host her African counterparts. The summit between the Indian government and African heads of state will take place on 29 October, with 30 October set aside for bilateral meetings between visiting heads of state and Prime Minister Narenda Modi.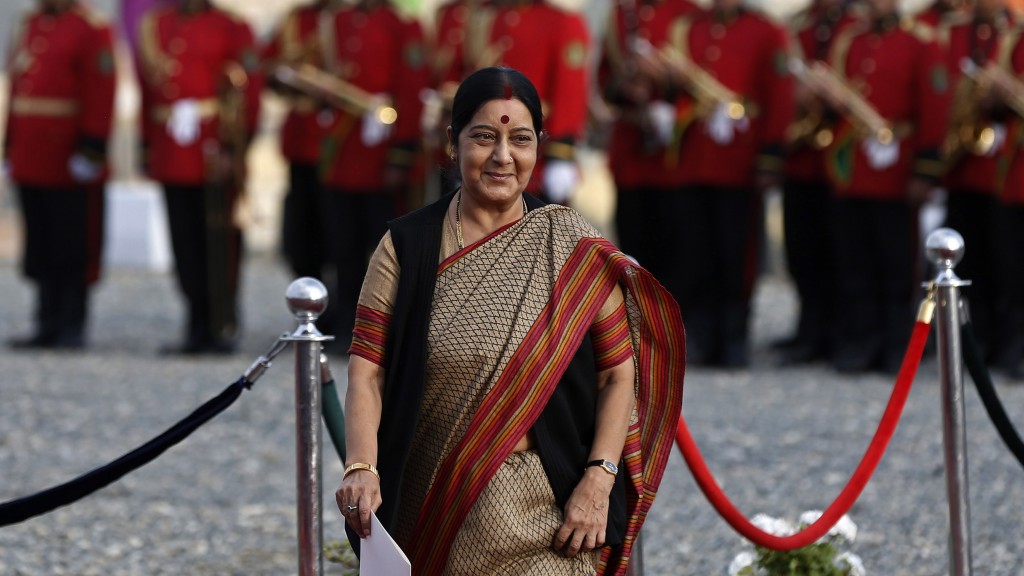 India is currently engaged with various African groupings such as the Southern African Customs Union (SACU), the Economic Community of West African States (ECOWAS) and the Common Market for Eastern and Southern Africa (COMESA) for preferential trade agreements.
"As far as SACU and COMESA are concerned, negotiations are already in progress, but both the groupings are taking time to decide how to proceed further, while on ECOWAS, India has to make a move," the official said. He added that progress on all these agreements will be reviewed during the meeting.
Established in 1910, SACU is the oldest customs union, comprising South Africa, Namibia, Botswana, Lesotho and Swaziland. India and SACU started negotiations on a preferential trade agreement in 2005 following the India-South Africa Joint Ministerial Commission. A so-called memorandum of understanding was signed between the two in 2008 to facilitate the negotiations. While India sought a tariff reduction in 30-50% of goods, the grouping is ready to offer only 10% of total traded goods.
The official said India considers the tripatrite free trade agreement (TFTA) recently signed in June as an important milestone and is keenly watching the development. "We will keep ourselves engaged with the larger community that is emerging," he added.
TFTA is a proposed free trade agreement between COMESA, the Southern African Development Community and the East African Community, representing 26 African countries, worth $1 trillion and 600 million people.
Africa is considered the next growth frontier and is already an important trade partner for India. Trade with Africa increased from $39 billion in 2009-10 to $71.4 billion in 2014-15, with exports rising faster than imports.
India's key export interests are in processed petroleum products, drugs and pharmaceuticals, and motor vehicles. Crude petroleum is the biggest imported item from Africa, followed by gold, coal and other mining products.
The official said India is already encouraging its industry to intensify its engagement with African nations. "We have supported several trade events for market access and market development initiatives. In 2015-16, 20 such events have been supported by the government in African countries," he added.
The official said that all countries of Africa have their unique trade baskets and India is currently examining which countries are more important from its export perspective. "There is tremendous potential for India in engineering, textiles, pharmaceuticals, automobiles, processed food and vegetable products," he added.
Biswajit Dhar, a professor of economics at Jawaharlal Nehru University, said India should engage with African nations at the bilateral and multilateral levels. "While we can push for the LDC (least developed country) agenda at the World Trade Organization (WTO), we can help individual African countries in capacity-building to help them export more," he added.
India became the first developing country to extend a duty-free, quota-free facility to LDCs, which will benefit 21 such countries from Africa. It has also announced to provide preferential treatment in services trade to LDCs ahead of the Nairobi ministerial meet of WTO countries in December where the decision is expected to be notified.