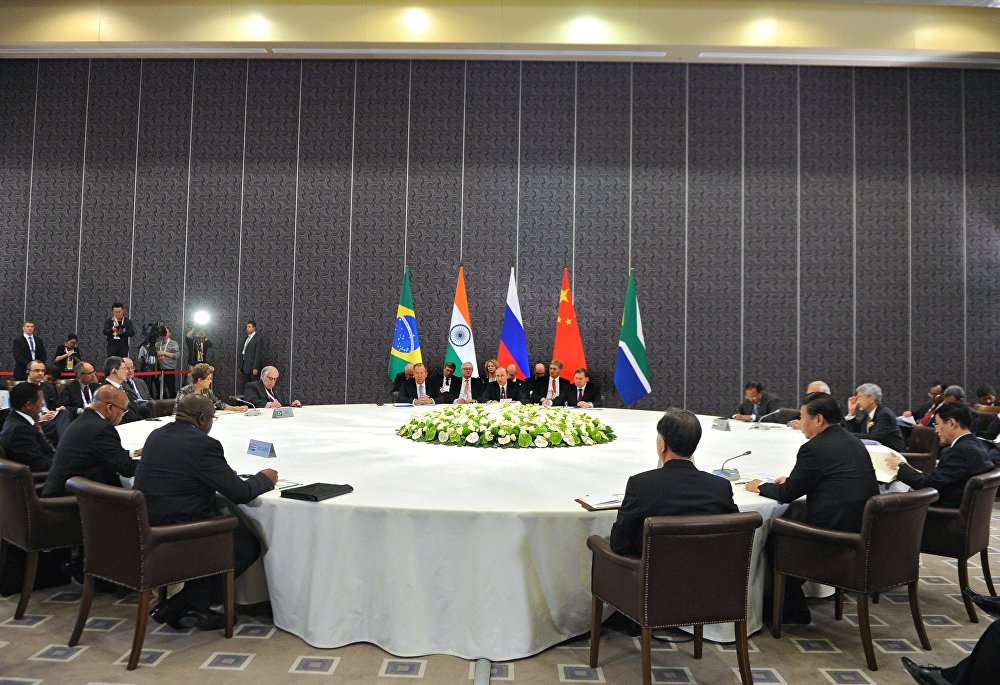 The government is preparing a list of priority projects for which investments could be sought from other BRICS nations, official sources said.
Official sources told The Hindu that the list of big projects, in addition to a proposal to set up a mechanism to expeditiously resolve non-tariff barriers (NTBs) that are hurting goods trade between BRICS member countries, will be taken up for discussion during the next month's meeting of the grouping's Contact Group on Economic and Trade Issues (CGETI).
Investments would be sought for projects, mostly in infrastructure sector, from other member nations viz. Brazil, Russia, China and South Africa.
The CGETI meeting, which will be attended by high-level government officials, sets the agenda for the BRICS (Brazil, Russia, India, China and South Africa) trade and economy ministers' meeting.
India is chairing the influential bloc BRICS for an 11-month term till December 2016. India's list of projects will be similar to what Russia brought out during its term as the chair of the BRICS Group last year.
The Russian list had included about 60 projects in oil and gas, coal, water resources, high-tech manufacturing, mining, engineering, aviation, agriculture, transport and logistics, information technology and satellite communication, many of which were to involve participation from companies, including those from India.
India is also likely to put up a proposal at the CGETI meeting to boost services trade through relaxed visa norms. Besides, India will seek cooperation between BRICS countries on standards and technical regulations in goods and services trade. Russia and China are pitching for measures easing of norms to boost e-commerce trade. In another initiative, Russia and Brazil are demanding a mechanism to link the single window clearance mechanisms in the BRICS countries for better trade facilitation.
Russia had also sought a mechanism to regularly discuss issues related to micro, small and medium enterprises (MSME) in BRICS countries as well as the creation of a BRICS MSME Internet portal. China is keen on improved cooperation in intellectual property rights.
The sources said before the end of its term as the BRICS Chair, India will also hold a trade fair and an investor forum to promote the government's flagship schemes such as 'Make In India', 'Digital India', 'Smart City Mission', 'Start-up India' and the 'National Mission for Clean Ganga'.
These events — meant to attract more investments from the BRICS countries into India — could coincide with the next BRICS Summit (the eighth), slated for October this year most likely in New Delhi, the sources said.
India's work on a list of projects in the country comes even as the BRICS New Development Bank has begun its process to select priority projects. These include in sectors such as renewable energy and infrastructure.