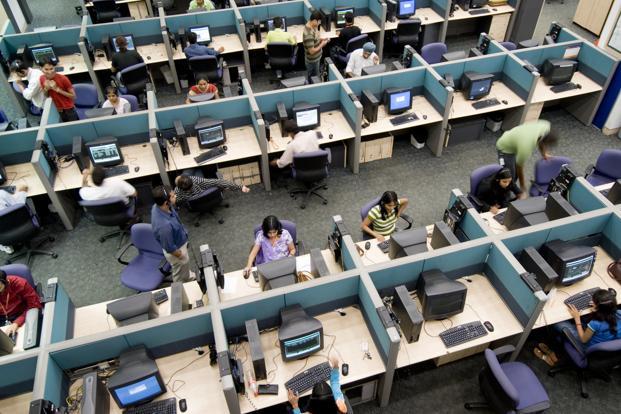 New Delhi: The central government has decided to put in place a formal plan to export country's surplus manpower after proper training. The move comes almost one year after Prime Minister Narendra Modi suggested that the country should aspire to be the global human resource (HR) capital.
India is trying to put in place a formal system for mobility of its trained manpower to countries where there is a need, skill development minister Rajiv Pratap Rudy said on Tuesday. On the radar are three key regions, central Asia, Europe and Australia.
He said for each country, his ministry will follow specific standards of training that is acceptable to the nation. To begin with, his ministry will set up 11 centres in states such as Andhra Pradesh, Uttar Pradesh, Bihar and some North-Eastern states, among others, to train people who can go aboard to work.
Ministry officials said nearly a million people go abroad every year from India but most of them are neither well trained nor aware of immigration rules. The mobility is largely self driven. The new initiative will formalize the talent flow from India, depending on the needs of a region.
For example, central Asian countries need a lot of blue collar workers, Australia needs a lot of trained manpower in hospitality and in Europe, countries need people for geriatric care, said Rajesh Agrawal, a joint secretary in the skills ministry. Agrawal said his ministry is now mapping requirements of several countries in key regions and will provide customized training to people. Authorities in the skills ministry said Modi is likely to unveil some of the centres in a month's time.
On 15 July last year, Modi had said: "If China is like a 'manufacturing factory' of the world, India should become the 'human resource capital' of the world. That should be our target and we should lay emphasis on that." Noting that the world and technology is changing fast, he had called for a "futuristic vision and prepare plans for the next 10 years".
He had said that Indians can serve the world provided they acquire the required skill, keeping pace with the changing world. The Prime Minister had pegged India's surplus manpower at 40-50 million over the next decade.
"The aim is to put a structured format for people going abroad for jobs. A foreign job is aspirational and attaching skill training to it will be a win-win for the government, job seekers and skill sector," Agrawal added.
He said, while the international centres will be run by private training partners, they will have to adhere to country-specific training requirements. Subsequently, the ministry will rope in international placement agencies to help these people get placed abroad.
The aim is to customize human resource requirements as per the need of a country, and before immigration, train them not only in the domain knowledge required in a particular country but also on immigration rules, culture and work life of the country. Skills development secretary Rohit Nandan said his ministry will sign a memorandum with the ministry of external affairs to train people before their immigration.
"Of the total manpower getting absorbed to the workforce, the country may not need more than 20-30%, and the rest of the new addition to the workforce India must send abroad, but only after customized training. This decade and the next decade can be of India if we channelize people revolution well," said Tahsin Zahid, chairman, skill development committee of industry lobby group PHD Chamber of Commerce and Industry.