NEW DELHI: India today sought investments from Latin American nations while emphasising upon the need to strengthen the existing trade pacts to boost economic ties between the two regions.
India has entered into a preferential trade agreement with MERCOSUR bloc (comprising Brazil, Argentina, Uruguay and Paraguay) and Chile and is in talks to widen the base of these pacts.
Commerce Secretary Rita Teaotia said India and MERCOSUR bloc have already entered into an agreement but that pact is very limited.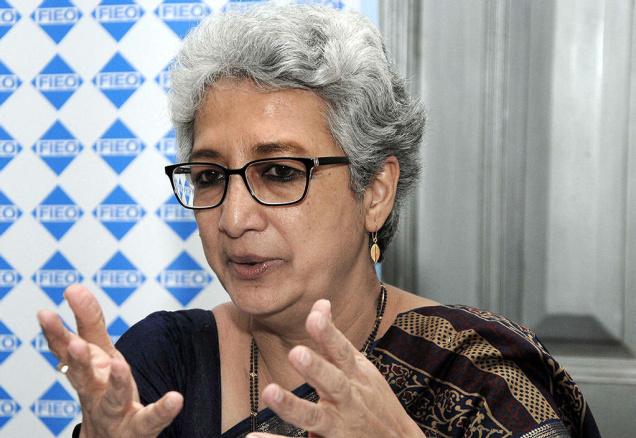 "It is still a very very limited arrangement and we look forward to deepening this engagement, adding value to it and really using it as a tool to be able to facilitate business exchanges with each other," she said.
The basic structure of the agreements "really deserves serious attention and I would urge that we take this discussion and duologue forward", she added.
Teaotia said that huge potential exists between India and these regions to expand trade and investments ties.
"The potential is immense. If we are able to enlarge and strengthen the agreement then the potential for multiplying these gains mutually is really strong," she said at 'India – Latin America and Caribbean Conclave' organised by CII.
India is in serious conversation for entering into a free trade agreement with Peru, she added.
Teaotia said that "we are engaging with many countries (in Latin America)" and there is a more room available to work in these directions.
Further she pointed that Indian pharmaceutical companies are facing problems in that region. India is recognised as a pharmacy of the world in terms of high quality and affordable generic medicines which help to reduce health cost, she added.
"But our access to healthcare market in Latin America has so far been somewhat hampered in some countries owing to many of the existing regulations which have resulted in delays in registrations. I would urge the leadership to have a look at some of these issues. It should be a win-win for both sides," she said.
The two-way trade between India and Latin America has increased to USD 45 billion in 2014-15 from USD 3.76 billion over a decade back.
She said both sides can increase trade and investments in areas such as energy, minerals, chemicals, pharmaceuticals, automobiles, hydrocarbon and IT.
Teaotia asked the Latin American companies to participate in the 'Make in India' initiative as it aims to provide a conducive environment for investors.
Inviting investments in mining, she said India allows 100 per cent FDI in the sector under automatic approval route.
"In infrastructure sector, huge opportunities exist. We welcome investments in this. Huge scope is there is services sector. I believe we can cooperate in IT, education, telecommunication, yoga, telemedicine and healthcare services," she said.