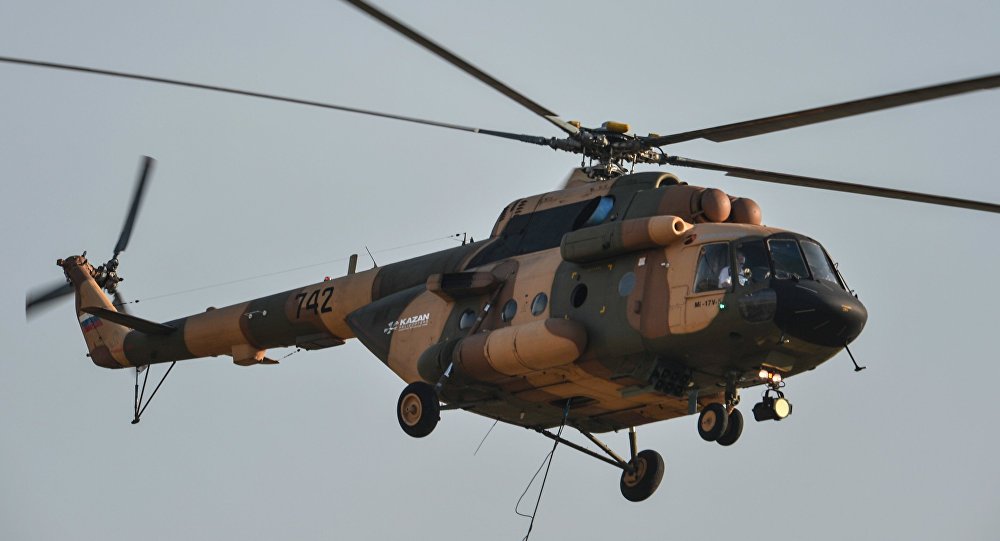 India and Russia have begun negotiations on a contract to deliver 48 additional Mi-17V-5 helicopters, the Indian ambassador to Moscow, Pankaj Saran, said.
On February 2, the aircraft manufacturer, Russian Helicopters, delivered the final batch of 151 Mi-17V-5 helicopters to India under previously concluded contracts.
"The process has started to purchase additional units of such helicopters and contracts are expected to be signed on conclusion of the due process," he told RIA Novosti.
The ambassador added that he does not see any major problems in reaching the agreement on the deal.
Last week, Russian Helicopters said it planned to sign a contract with India for the delivery of an additional batch of 48 Mi-17V-5 helicopters until the year-end.
The Mi-17V-5 helicopter is the latest model in Russia's Mi-8/17 helicopter family. Designed for personnel transport, as well as for carrying cargo internally or on an external sling, it is used in search and rescue operations, and can be equipped with weapons.