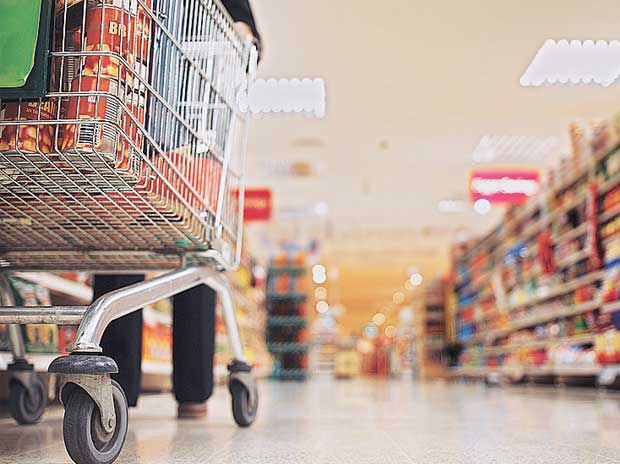 India jumped 13 positions and was placed second in retail potential in the 2016 Global Retail Development Index (GRDI), released by AT Kearney, a Chicago-based consultancy. The country was ranked 15 in the previous year. The report profiled 30 developing countries.
"India's high ranking is driven by GDP (gross domestic product) growth, improved ease of doing business, and better clarity regarding FDI (foreign direct investment) regulations. India is now the world's fastest-growing major economy, overtaking China, and retail demand is being fueled by urbanisation, an expanding middle class, and more women entering the workforce," said Mike Moriarty,
AT Kearney partner and co-author of the study. India's retail sector has expanded at a compound annual growth rate of 8.8 per cent between 2013 and 2015, according to the report.
Analysts, however, did not agree that FDI was a key driver of retail growth in the country. They even questioned if India had made it easy to do business. They argued that while investment was allowed by the government into multi-brand retail stores, the riders put in place made it almost impossible for money to truly flow into the country.
"Most of the growth we see is driven by domestic funding. Look around, there is Aditya Birla Group or Reliance or Future, which are the biggest players in the market," said Arvind Singhal, chairman and managing director of Technopak.
He said FDI was allowed in single brand retail stores and despite the likes of Zara and H&M, along with some other luxury brands, opening shop in India, their contributions are minimum.
"India's growth story still comes from independent and unorganised retail markets," he said. Singhal argued that India's retail market was $550 billion, in which $380 billion came from food and groceries and $45 billion from fashion.
"Of the $380 billion in grocery, very little is from organised stores. Most fresh produce is still sold in the markets," he said.
This is, however, set to change.
"The government has allowed 100 per cent FDI in food retail and we believe that those kind of stores will be profitable," said Debashish Mukherjee, a partner and co-head of consumer industries and retail products practice for India and Southeast Asia, A T Kearney.
He said despite the riders, multi-brand stores will find traction in India. "These are business experience problems and once that is seen through you will see the market mature," said Mukherjee.
The report admitted that infrastructure bottlenecks and state-level power dynamics still remained big concerns. The cash-and-carry segment was doing brisk business, the report said, where existing players such as Walmart and Metro planning to expand their base and targeting 70 and 50 stores, respectively, by 2020.
E-commerce was once again a big driver for retail growth in India, with several foreign brands using the likes of Jabong and Amazon to make their entry into the country. But, here too, FDI that did poured into the country was used for funding operational losses and providing discounts. Alibaba's decision to enter the Indian market also influenced the ranking. Mukherjee said even if there were some barriers put in place they defined what the market would be. "This clarity has helped India get investments," he said.
Analysts believe retail spending and corresponding investments are set to grow. "A strong monsoon will kickstart rural spend and you should see strong growth numbers in the October quarter," said Singhal.
India's rank was further amplified by the collapse of the South American and Russian economies.
"We also took Mexico and Chile out of the list because we believe that they have becomes developed economies in the retail perspective," said Mukherjee.